Is this Korean Facebook star taking things a little too far?
Netizens criticize Korean Facebook star for taking drastic steps for money
There are many Facebook and Youtube stars that will take drastic steps for money from advertising. In Afreeca TV, a Korean live internet broadcast, females will take off clothes and do inappropriate activities in order to receive money from the viewers. But when is it taking too far?
The Korean Facebook and Youtube star Shin Taeil is under fire from netizens after his recent post. He is currently a Facebook star with almost 900,000 likes on his Facebook page. He has recently promised to burn off his nipples if his post reached 300,000 likes on Facebook.
He is famous for doing crazy activities whenever the goal is met on Facebook. For example, his legs were run over by a car last month after his post reached 150,000 likes on Facebook. Netizens have mixed reactions regarding his decision to take the route of risking his life in order to make money by advertisement.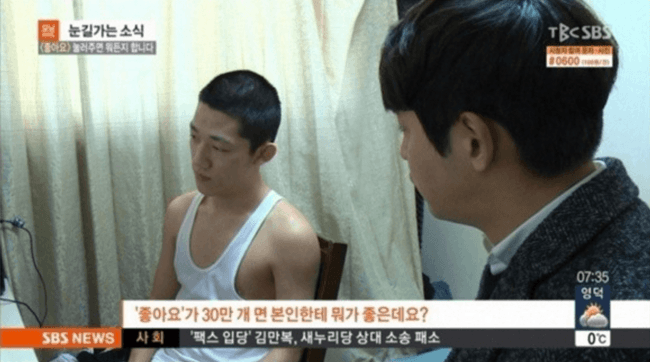 "What is good for you if you receive 300,000 likes on your post?"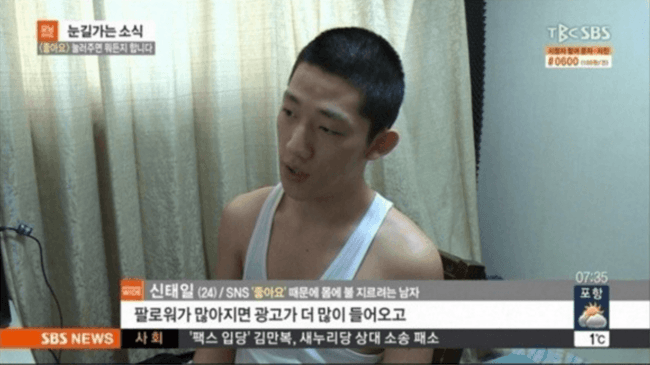 "If I get more followers, I get more advertisement"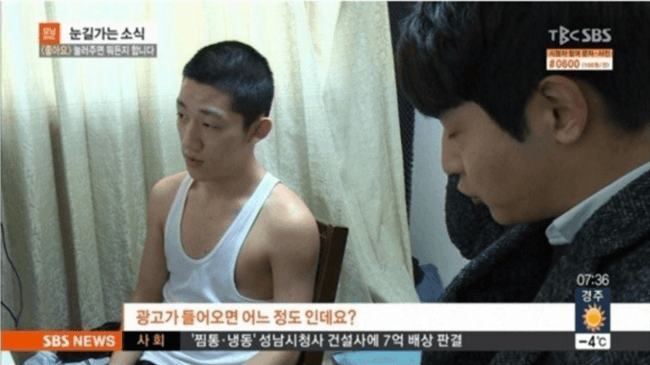 "How much advertisement fees do you get?"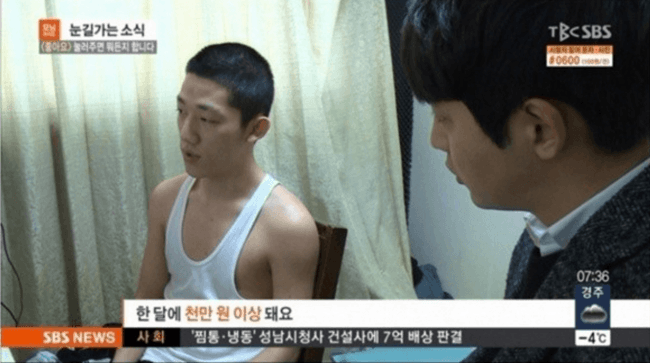 "Around 10 million Won (Around $8,000 USD) a month"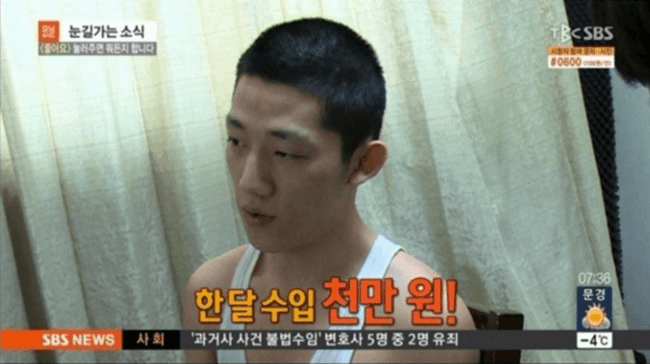 "10 million Won a month!"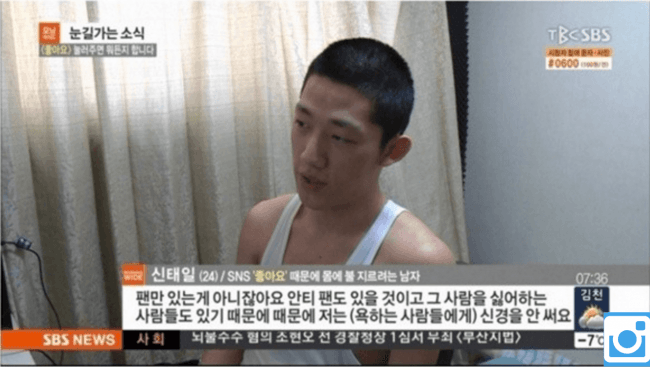 "It is not that I only have fans but I have many anti-fans who insult me and cuss at me but I try to ignore them"
---
NETIZEN REACTIONS
Koreaboo has collected reactions from Netizens who commented on the original article from our Korean source. The below comments are the most popular comments at the time of this article being published.
---
[ +82] 10 million Won a month.. Your life is only worth that much tsk tsk. There are people making that much money selling chicken but your risking your life for that much… I suspect that your brain is a little off… Even if you do that for ten years, you wont be afford but a little house in Gangnam.. Isn't it better to work hard for something that is worth doing? There are times that life is hard but it is worth trying.. Having children and working hard.. isn't that worth living for? Money isn't everything in life.
[ +19] I never press like on his post
[ +4] To be honest, isn't it his decision? I don't think people have the right to criticize
Source: Dispatch
Share This Post