Jackson clarifies relationship with fellow "Roommate" cast member Youngji
GOT7's Jackson revealed the meaning behind the playful relationship with his fellow Roommate cast member, KARA's Youngji. 
On November 17th, GOT7 held a successful showcase at the AX Hall in Gwangjang, Seoul where GOT7 promoted their newest album, Identify. During the showcase, Jackson was asked about the meaning behind his playful interaction with Youngji on SBS Roommate, as they are constantly seen bickering and teasing each other on the program.
In response, Jackson said, "There is no romantic tension between us at all," and further explains that they are just close friends. He also talks about his Guk Ju, another female cast member to the show, saying, "Guk Ju nuna is like a real sister to me, she takes care of me a lot. I can't help it that she likes Seo Gang Joon," which filled the room with laughter.
Meanwhile, GOT7 has just released their music video for their new single, "Stop Stop It," for their upcoming album, Identify and is set to start promoting on music shows on November 20th.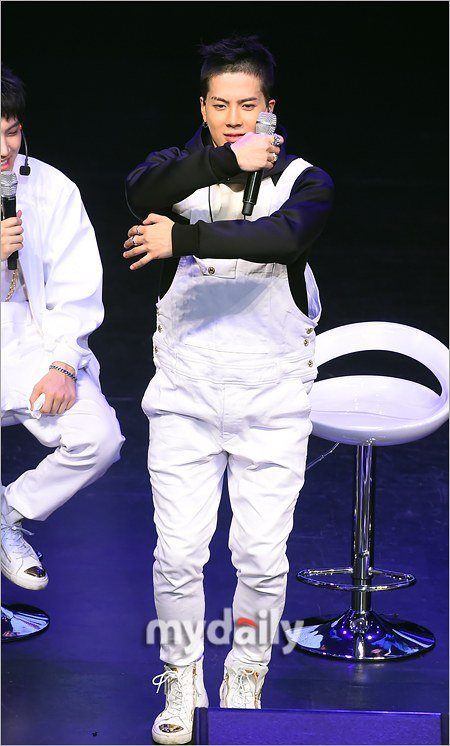 Source:  My Daily
Share This Post