Jessica Jung promises new activities before end of 2015 in Weibo post
Jessica Jung has been having quite a productive month after leaving Girls' Generation in September. On November 14th, she posted an update on her activities via her Weibo account.
Since her departure, Jessica has not shied away from the media and has made many public appearances. Recently, she uploaded photos on her Weibo with world stars such as Nicole Kidman and Jay Chou. She had also made a Weibo post promising that she would be back with a clean slate.
Her most recent post, on November 14th, included two pictures of her and her post, "Hi there

Been busy working hard – lots of fun stuff coming up throughout the rest of the year. See you guys soon

." Jessica looks stunning as ever in her pictures as she fastens on her hoop earring, and fans are excited to see what Jessica has lined up for the rest of the year.
Meanwhile, on November 13th, behind the scenes photos of her and her sister Krystal at a photo shoot surfaced online, showing that the Jung sisters still have a very close relationship and are working together on projects.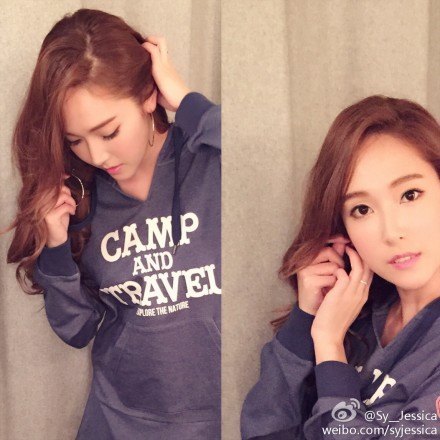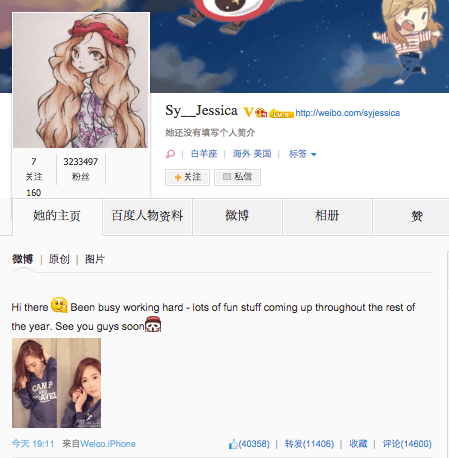 Source: Jessica's Weibo
Share This Post