Jessica Jung talks about Girls' Generation in the latest interview with "Marie Claire"
The former idol turned fashionista CEO, Jessica Jung, features on the latest pictorial shoot as well as lengthy interview with Marie Claire Korea.

For the first time in a while, Jessica stood in front of the camera for a photo-shoot with Marie Claire. The star entered the studio alone, differing from the past when she would come along with personal managers and staff members. To celebrate Jessica's birthday, which was just a day before the photo-shoot, her closest fans prepared cupcake, juice, and candles for the members at the studio.
According to the concept of the photo-shoot 'Dreaming Days,' Jessica gives an in depth interview regarding her current life since leaving Girl's Generation. However, as this is the star's first lengthy interview after leaving the group, she displayed cautious manners when beginning the interview.
She embarked with how her life has been ceaselessly busy with her fashion brand BLANC & ECLARE and how she gained some weight too. Jessica began, "'BLANC & ELCARE' is launching a new denim line for this season. Demin was definitely not an easy field. I tried to consider it in consumers' perspective who will actually be wearing the demin pants. Worked on a skinny denim pants that will go well with Asians, by considering overall length as well as low rise length. You will be able to meet 'BLANC & ECLARE' in Hong Kong and China's Lane Crawford shopping malls. As for Korea, I have received some proposals and will soon open stores in malls as well. Everything is new. Even more so when I see my sketches being completed into products, those products are then arranged in stores, and people buy them. But sometimes, some people think that I am responsible for this brand all alone. In order of complete one product, it requires ideas and efforts from all members of my team. Such titles like 'president' and 'CEO' can be awkward and burdensome too. I sometimes feel sorry for others' efforts being overshadowed just because of my name."
Following, Jessica unveiled some truths and misunderstandings throughout the definite changes in her recent career. She commented, "Honestly, I am fairly afraid of interviews. Sometimes the reports published differently from what I actually said, which causes misunderstandings as well. But that does not mean I can clarify things every single time it happens. To look at the bigger picture, I thought being frugal with my words is better than speaking. At times, I feel like I am listening to all the criticisms in the world. It would be a lie if I say that I'm okay even during those times. But nowadays, I feel like I have become more neutral regarding those issues. I try hard to become like that. I mean I do look a little mean. Maybe it's because of how I look (laugh)."
Jessica mentioned that her family has been the energy and support during her difficult times. Just recently, she and her family, including her younger sister Krystal of f(x) enjoyed a long deserved family trip. According to Jessica, this was their first family trip since her debut, as she commented, "Everything is very different from when I was in Girls' Generation. First of all, I have more freedom. It was good spending time with other members, but as I am promoting alone, I can now use my time more freely. To formally study fashion and design, I am planning to enter a school as well.. though I haven't decided on an exact timeline. Right now, I am studying hard on my own. Whatever it is, if you endure it, then good times will surely come. Just by looking at how enduring difficult times have resulted more happy times in my life today."
In addition to her freedom, Jessica stated, "If I were still a member of Girls' Generation, I would not be able to do a photo-shoot like today. Idol groups must always be happy, nice, clear, and bright. But I am already 27, I cannot remain as a happy girl forever. It is possible that some who see this pictorial could comment, 'She's showing more skin now that she left Girls' Generation.' But the truth is, I am no longer a girl. I feel like it is a good thing to show the matured side of Jessica as well. Since debuting in 19 and promoting until 25, I felt trapped and stifling due to various restrictions. Now, I can decide everything on my own. It was not bad to come to the studio for a photo-shoot on my own"
Lasty, Jessica reflected, "I ponder a lot about myself these days. There are times when I am anxious just by thinking that I will be in my 30s in just few years time. I am not too sure what gives me the impatience. But I do think that I will live for myself not for anyone else from now on. Also, because I am alone now, I will have to fill in my flaws that the members have been filling in for me. I am trying hard to talk to people who I see for the first time so that people can be more comfortable around me. It seems like many feel that I have a wall. It is difficult for me to approach people who are not too close to me. So it has been difficult going to events and awards alone, because I have to approach and say hello first in order to establish acquaintances. I am trying to dismantle the wall in my personality little by little."
As a rising fashion icon, she showcased various styling inspirations perfect for the summer. In the meantime, take a look at stunning and stylish pictorials of Jessica.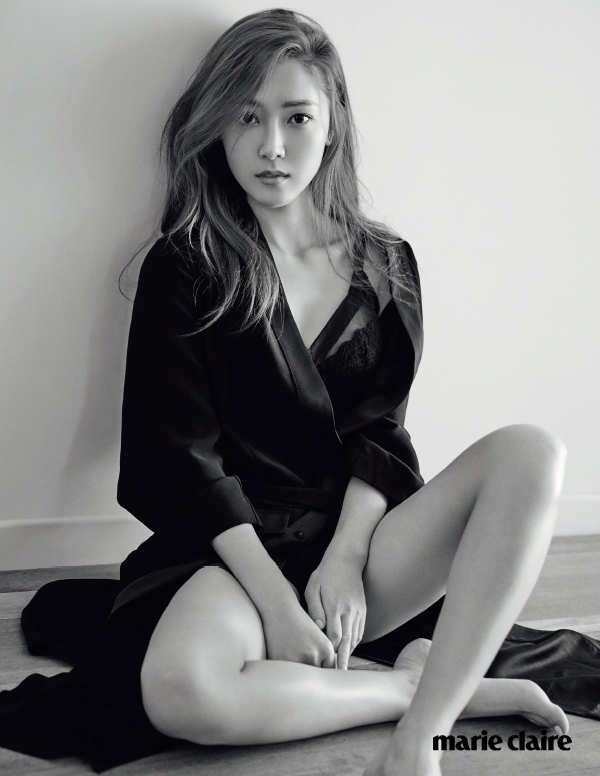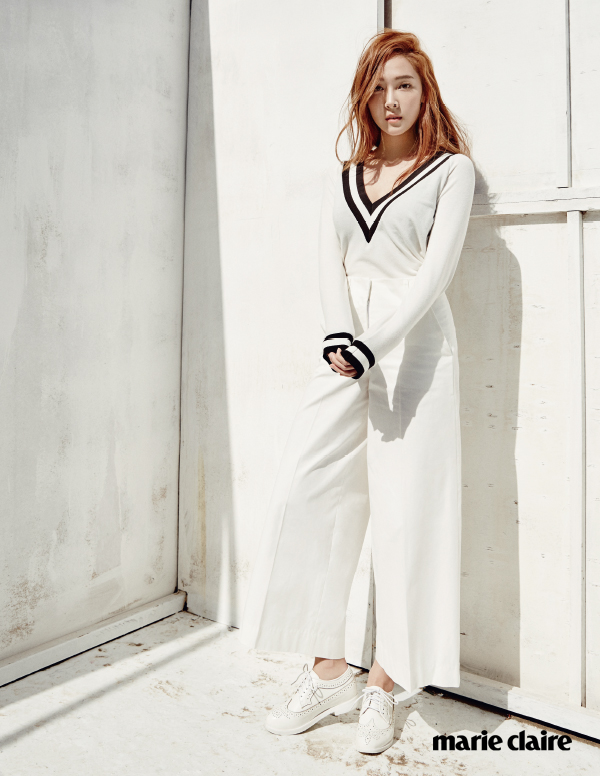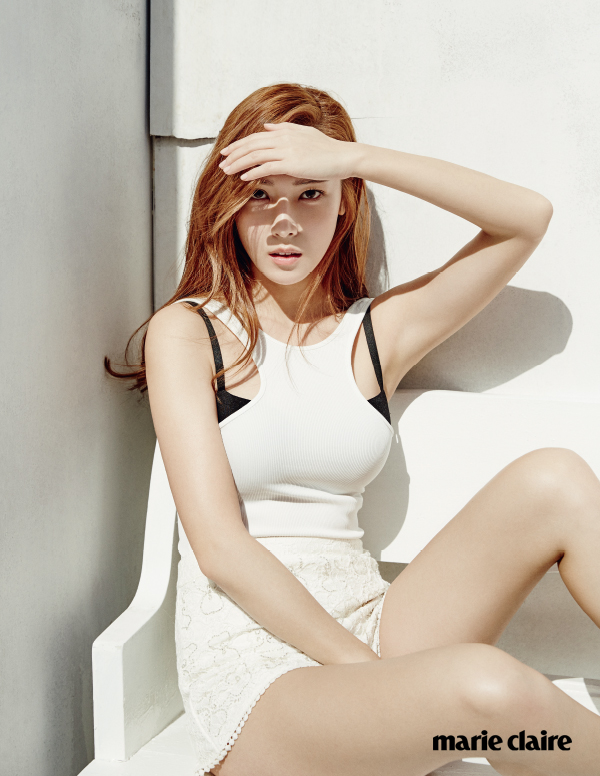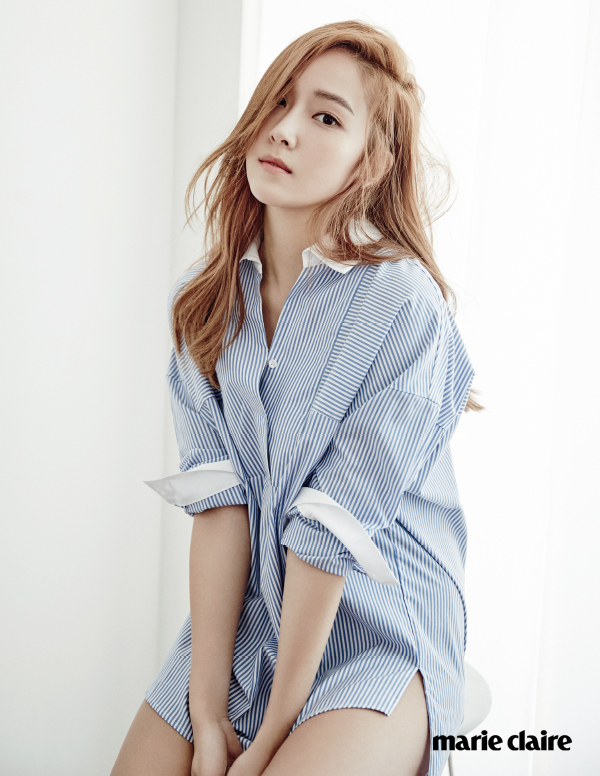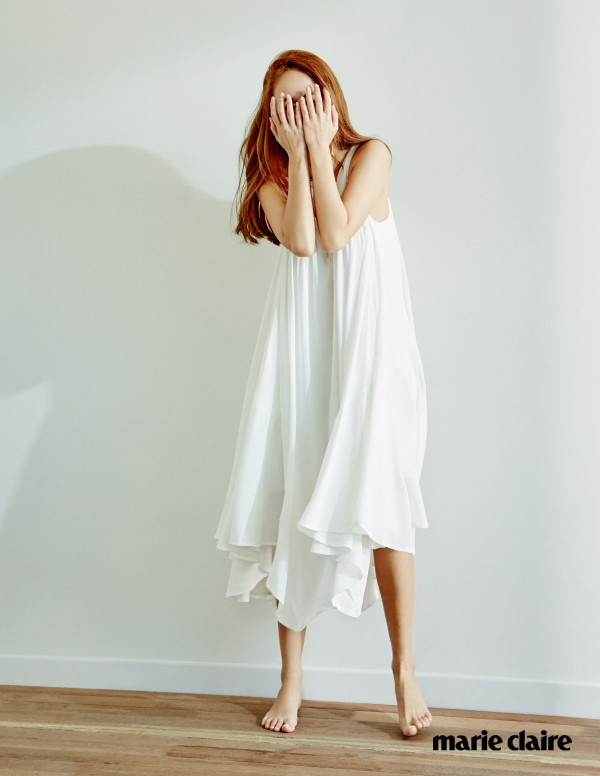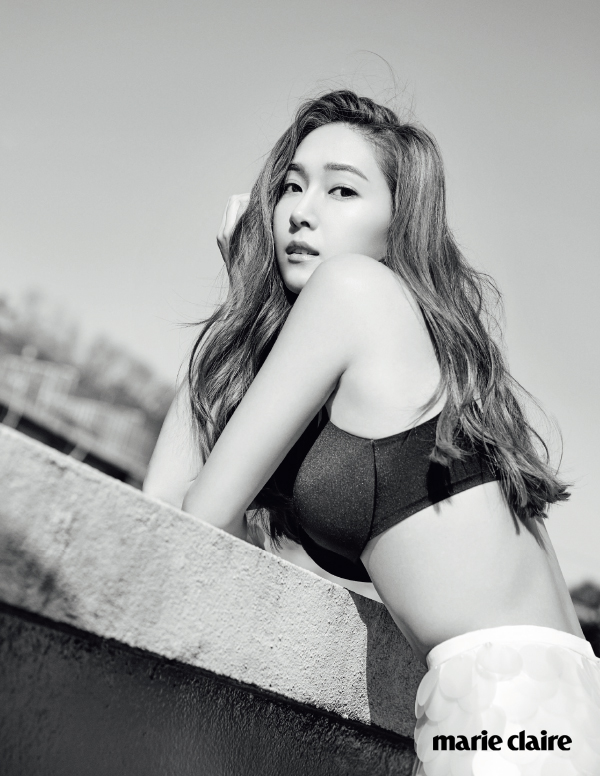 https://www.youtube.com/watch?v=6Z4yb76NJus
Source: Marie Claire Korea
Share This Post