Jessica sends Krystal a belated birthday message
Jessica expressed her love for her sister, f(x)'s Krystal through a belated birthday message on Chinese social media service Weibo. Krystal turned 21 years old on October 24th. 
Jessica made the post on October 25th, one day after her younger sister's birthday. She included a childhood picture of the two and a caption that read, "Happy birthday my dearest sis. There was a time when I used to be…taller than you!". The picture featured the sisters on a helicopter ride while wearing matching overalls. Jessica appeared to be enjoying the experience, while Krystal looked a bit fearful.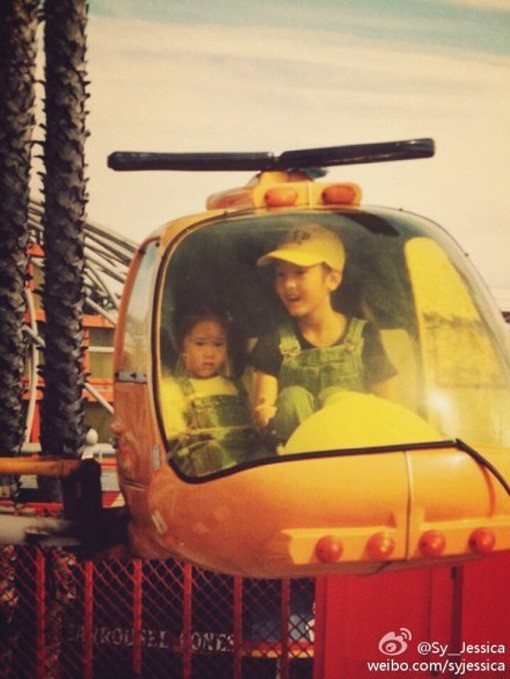 Jessica was not the only one to wish Krystal a happy birthday! The singer's birthday attracted a lot of attention worldwide, as fans helped the hashtag #HappyKrystalDay trend worldwide on Twitter. Krystal is currently focusing on her drama My Lovely Girl, after recovering from fainting after her performance at the recent SMTOWN concert in Shanghai.
Jessica, on the other hand, was recently spotted attending the "2014 Mission Hills World Celebrity Pro-Am" event in China, where she met American actor Chris Evans. Despite controversy between her and SM Entertainment, Jessica thanked her fans for their support through Weibo and promised that she "did not lose my passion for the entertainment industry" and that "there are a lot of great things in the works."
Source: Sports Donga
Share This Post