Jessica updates Weibo with "520" picture
On November 22nd, Jessica updated her Weibo account with three compiled pictures of herself forming the numbers 5, 2, and 0 with her hands, combining them to form the number "520."Jessica shared a bright smile as she held up the numbers on top of her forehead. She also captioned the picture with "520 ♥," leaving fans speculating at the meaning behind her post.
Many fans have commented on the picture, mentioning that it has been 520 days since Jessica opened up her Weibo account and that "520" can be mean "I love you" in Chinese.
In other news, Jessica will be making her first official public appearance in Korea since her departure from Girls' Generation on September 30th. Although she has been active in public events in China, this will be Jessica's first official appearance in Korea since her departure, and she will participating in the photo wall and photo time event at the FENDI opening ceremony on November 25th at the Jamsil Lotte Mall.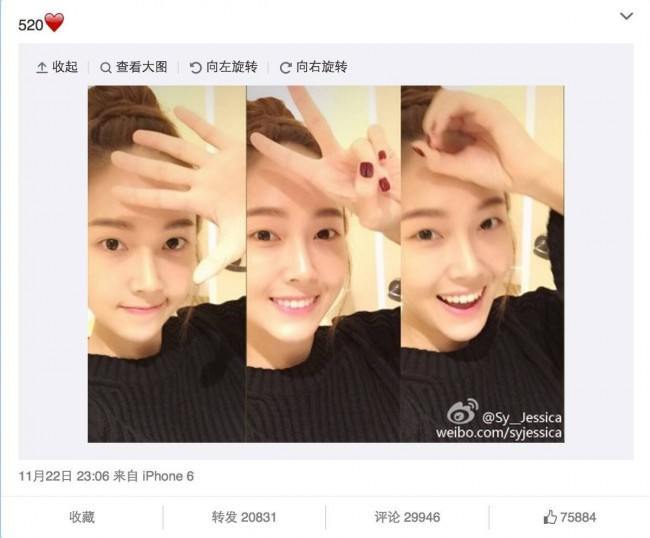 Share This Post