#JHopeYourePerfect trends worldwide on Twitter after #KickOutJHOPEbts trends
On November 29th, fans of BTS took to twitter and started trending #JHopeYourePerfect worldwide in support of member J-Hope.
In response to the negative trend, #KickOutJHOPEbts that went viral, fans of BTS showed a great amount of support for the member that was being mentioned by starting a new trend that went worldwide. Fans all around the world responded, and got #JHopeYourePerfect to trend along with words of comfort to J-Hope.
The trend started after people had began tweeting about how J-Hope should be kicked out, and criticized him with hateful remarks. After seeing the discouraging words, the fans decided to provide some positivity and got their tweets of encouragement to spread the web as well as other social media sites.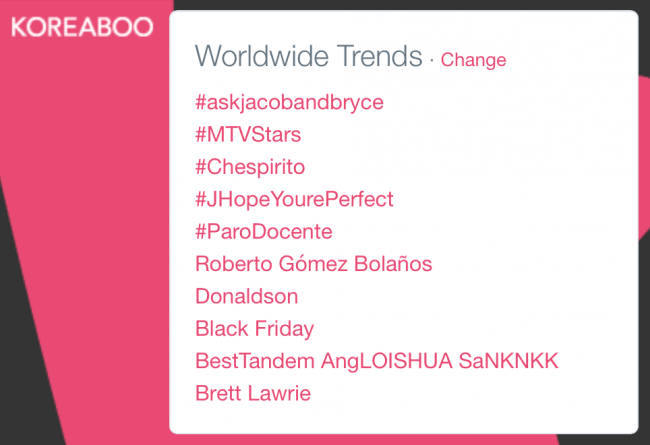 Source: ENT Asia 
Share This Post