Jinusean poses for "ELLE" magazine
Legendary hip-hop duo Jinusean continues to showcase their bright and colorful aura as they posed for ELLE magazine.
The two were seen in two photos, one with funky and bright colored flowers in the background while they rock sunglasses, and another where they truly appear as a duo, as wear matching attire. Jinusean was clothed in denim themed outfits, which included denim vests, shirts, pants, and blazers.
After 11 years, Jinusean made a comeback with the track "Tell Me One More Time," featuring Jang Hana. The track brought fans back to memory lane as the song features classic old school hip-hop vibes.
Jinusean also appeared on 1thek's #hashtag on April 17th where they revealed how they felt about their debut in 1997, how their experience was like when working with Jang Hana, as well as their journey with YG Entertainment.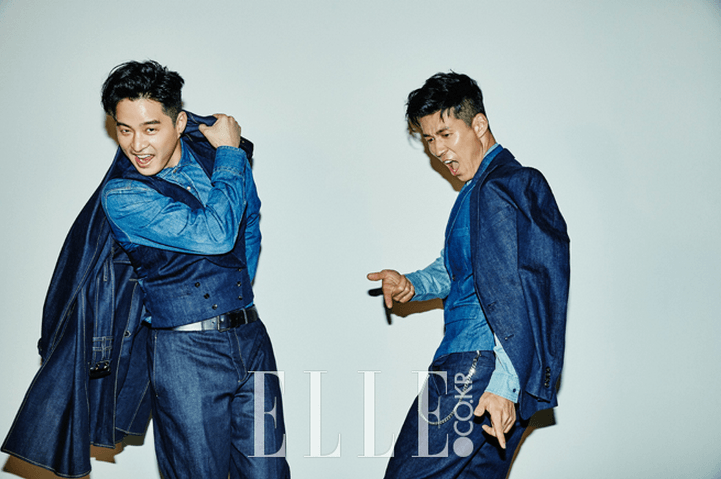 Source: ELLE Korea
Share This Post