Joy sides with her "We Got Married" husband even before their first meeting
We Got Married's youngest couple, BTOB's Sungjae and Red Velvet's Joy  has officially greeted viewers as a virtual couple on the show. Although it was the first episode, Joy defended her husband against her fellow Red Velvet members' comments about him!
Prior to the couple's first meeting, the two were given mission cards by the production staff, a typical scenario of the MBC variety show. The 21 and 20-year-old will first make their appearance with their respective idol groups BTOB and Red Velvet, making hearts flutter before revealing the identities of their virtual partners.
The main leads had to figure out their partners by communicating through a phone app. Compared to Sungjae, his six older BTOB members showed much more excitement and attempted to hijack the phone on his behalf.
At the same time, the other four Red Velvet members also showed more nervousness than Joy herself. Learning well from her father's wise words, "Women should wait," Joy showed patience while waiting for Sungjae's response through the phone. Since it was a long wait, the other girls figured that he might have a timid personality, but Joy rebutted by telling them not to talk bad about him.
Meanwhile, it has also been revealed that BTOB's leader Eunkwang has joined in the show as a studio panelist.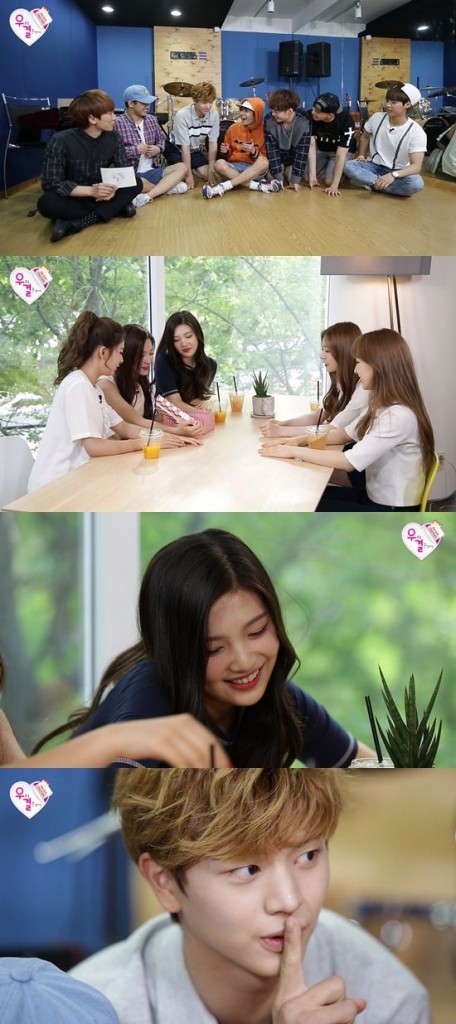 Source: Ilgan Sports
Share This Post