Jungkook Wanted To RIDE The Eunkwang HORSE But Didn't Because He Was EMBARRASSED
Although celebrities often maintain a cool image, even popular idols are shy sometimes, especially when doing something silly. 
For example, during the Idol Athletic Championships, BTS's Jungkook was too shy to do something potentially embarassing. At the event, BTOB's Eunkwang dressed up as a centaur, complete with hind legs of a horse. In photos from fans, the Big Hit Entertainment member clearly wanted to ride on the hind part of the costume, but could never muster enough the courage to do so. However, it didn't stop his group member Jimin, who was later seen riding on Eunkwang's back side at the event.
Find out what Netizens had to say about this article below!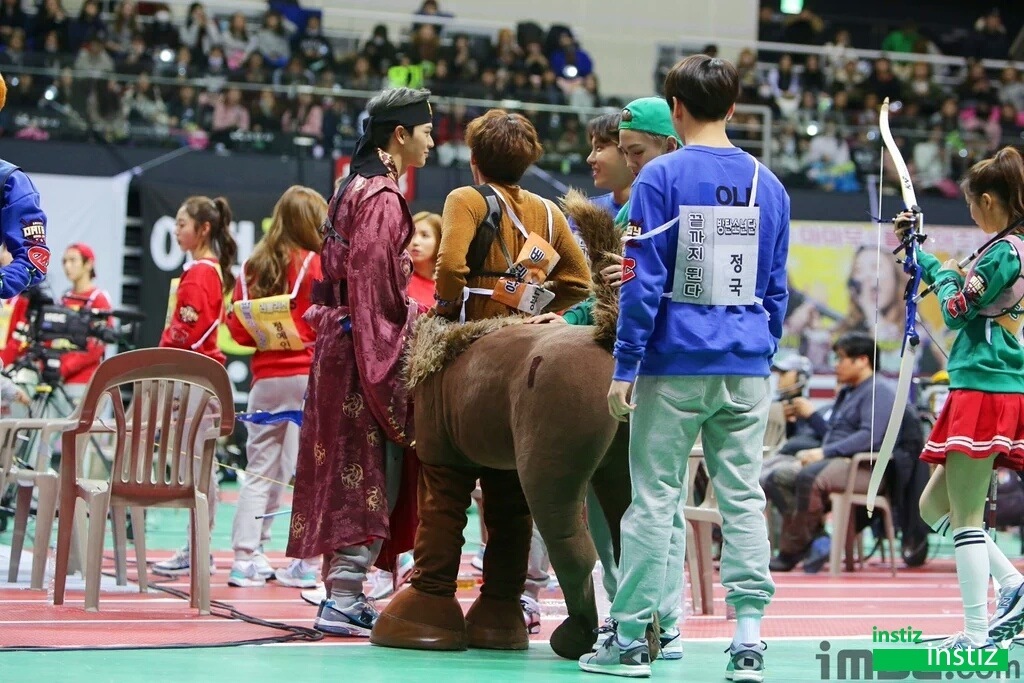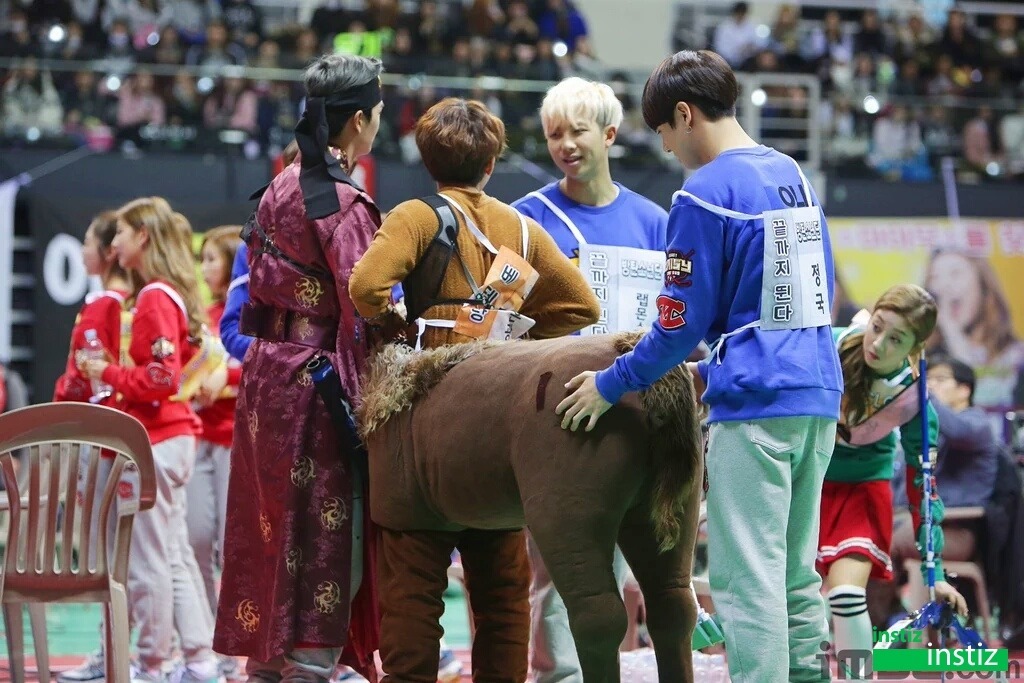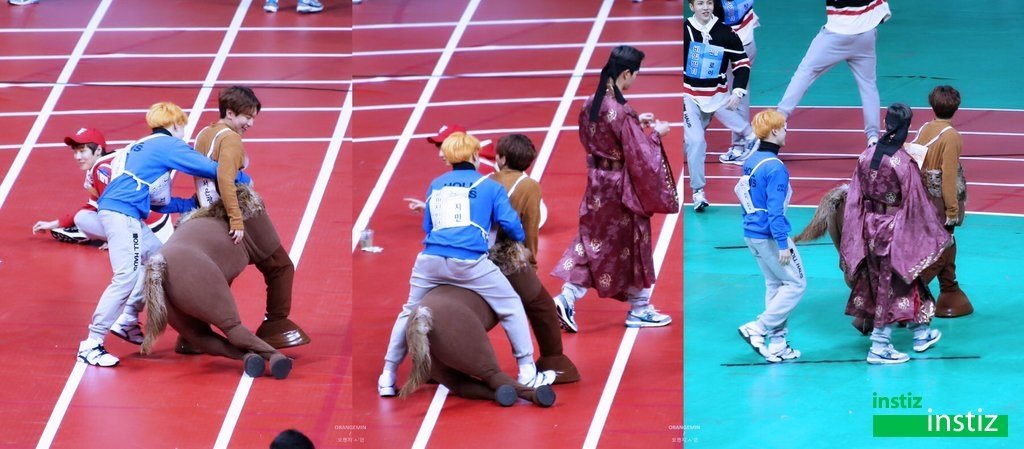 ---
NETIZEN REACTIONS
Koreaboo has collected reactions from Netizens who commented on the original article from our Korean source. The below comments are the most popular comments at the time of this article being published.
---
I can sense the hesitation from the back of his head
He just groped his butt all day
so cute ㅠㅠㅠㅠ
Jungkook ㅋㅋㅋㅋㅋ
So sad but cute to watch ㅠㅠㅠㅠ
What a shy boy ㅠㅠ
He wondered around Eunkwang all day that day ㅠㅠㅠ
Source: Instiz
Share This Post