JYP releases teasers for 15&'s comeback "Love is Madness"
On February 4th, JYP Entertainment released two cartoon teaser images of 15& members Jimin and Yerin, to promote their upcoming song "Love is Madness."
The duo is set to release the song on February 9th, just in time for Valentine's Day. Their first full length album Sugar was released last year in May 2014, so this song would be their first new song of 2015.
The teasers are cartoon versions of the girls with two scenes of what they would be doing on Valentine's Day. Jimin made a chocolate cake which she eats all alone while Yerin checks her phone and then goes to a show. 15& will also be holding an event on Valentine's Day in Korea.
Check out the teasers below and stay tuned for more updates on Koreaboo.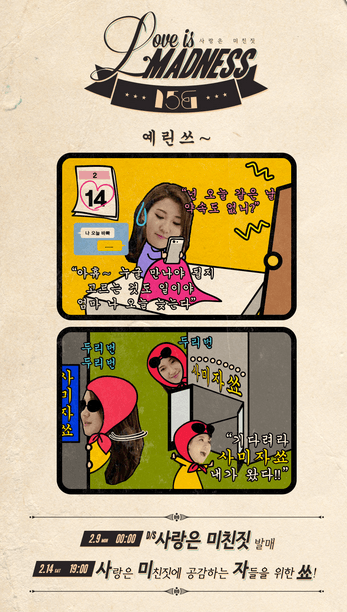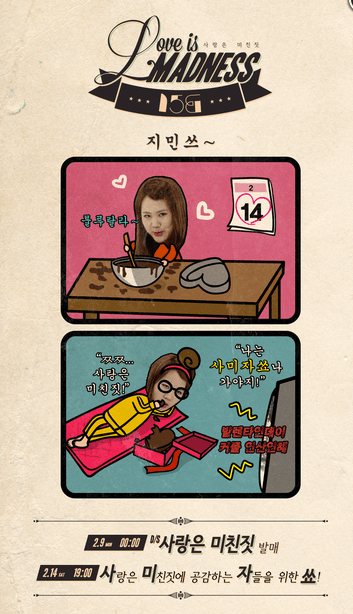 Share This Post