K-Pop fans cause chaos on Twitter
K-pop fans recently created a viral hashtag on Twitter, causing it to trend with tens of thousands of users participating. 
According to fans, the story began when when a Twitter user tweeted out photos of a credit card with the caption "buy yourself something girlies." Fans on Twitter shared photos of the credit card and security code, where it eventually reached K-pop fans, who allegedly used the card for a variety of goods, ranging from albums to even a plane ticket to Seoul.
Eventually, however, it was reported that the original Twitter user who tweeted out photos of the card was not the card's actual owner, causing users who charged purchases on the card to worry about the possible legal consequences. Because of this, many users started using the hashtags #KpopTwitterIsGoingToJail and #KpopTwitterIsGoingToJailParty. Although some users believe the situation is serious, most of the photos and statuses shared using the hashtag are light and comedic.
#KPopTwitterIsGoingToJailParty gurls stealing credit cards and buy Kpop merch for 80$ each pic.twitter.com/kU6aZpoeuT

— mimi (@mimigthx) June 4, 2016
#KPopTwitterIsGoingToJailParty gurls stealing credit cards and buy Kpop merch for 80$ each pic.twitter.com/kU6aZpoeuT

— mimi (@mimigthx) June 4, 2016
Prison gonna be lit #KPopTwitterIsGoingToJailParty #KPopTwitterIsGoingToJail pic.twitter.com/KrIZPf7h2j

— see u in prision (@jhopesabs) June 5, 2016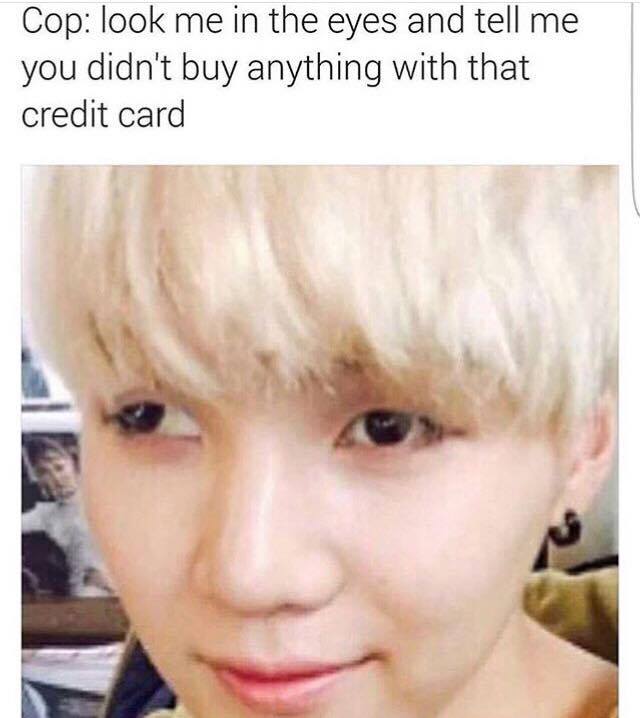 Share This Post