K-Pop Idol Lee Hi Embarrasses Herself After Saying "N-Word" On Live Video
Known for her cute and quirky image onstage, Lee Hi made a quick apology after mumbling an inappropriate live on air. 
Recently, the singer held a special interactive event with her fans through a livestreaming platform. However, as she hummed along to one of her favourite Rihanna tracks, she accidentally slipped the derogative term "n*gga" live on air. When she realised the slip up, the singer was seen sporting a startled reaction and immediately apologised for the mistake.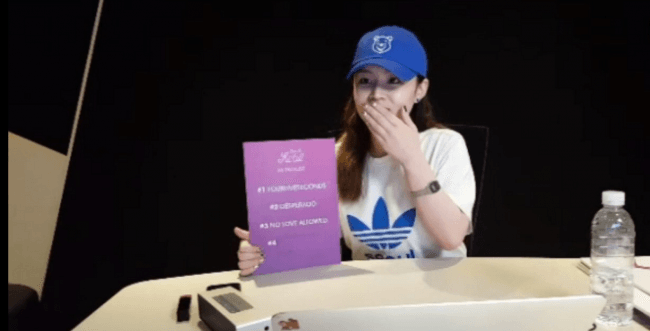 Lee Hi received quite an understanding set of fans during the live broadcast and was immediately forgiven for the mistake. On social networking sites, many netizens understood the reason behind the slip and acknowledged her immediate reaction to apologise and rectify the situation.
The singer was last active onstage with the promotion of her Seoulite back in April.
Lee Hi accidently said nigga & apologised immediately & looked so baffled dskksjsj pic.twitter.com/haz1EScu9g

— ilwaad (@aoafreak) July 12, 2016
Share This Post