Kang Seung Yoon and Sandara show off their undeniable chemistry in "We Broke Up"
Kang Seung Yoon and Sandara Park had fans thinking that they were actually a couple as they showed off their crazy chemistry in new web drama We Broke Up.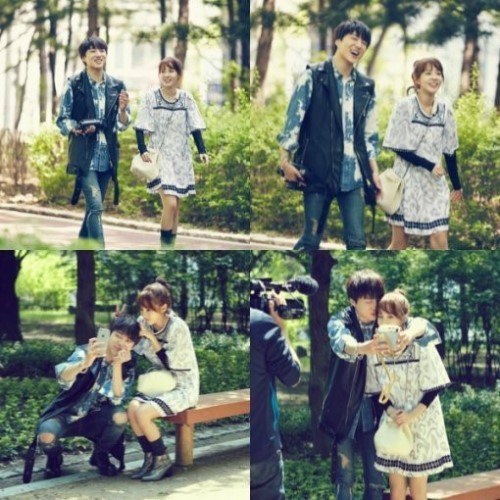 The new on screen couple was seen in a park for the new web drama "We Broke Up"
Sandara takes on the role of No Woo Ri, a 4th year high school student who falls for Ji Won Young, a freshman in a band, portrayed by Kang Seung Yoon.
The couple's love line begins when No Woo Ri falls heads over heels for Won Young when she catches Won Young singing and playing the guitar.
Additionally, Sandara's everlasting youthful look has caught the eye of many netizens who can't believe the idol looks so young and pretty at her age.
We Broke Up is a web drama about a couple living together even after their break up. The first episode aired on June 29th.
See what some netizens had to say about the drama:
1. [+ 7489, – 179] I thought they were really dating..
2. [+ 6404, – 273] Sandara park looks ridiculously young…
3. [+ 4231, – 259] Sandara Park is so pretty……
Source: TV Report
Share This Post