Kang Ye Won's September "Arena Homme +" pictorial sparks netizen interest
Kang Ye Won's September pictorial for "Arena Homme +" has gained new interest from netizens after it was shared via a community board, in which the actress revealing her sexy body curves wearing a mix of mesh laces and bra top.
Wearing a body mesh lace outfit beneath black short shorts and a dark sky blue bra top, Kim Ye Won shows off her beautiful S-line as she poses with character.
In another, the actress wears a high-waist, red flare pants, and blue bra top under a feathery coat, revealing her bust and small waist. In a final photo, she goes classy in a tight blue suede dress that reveals her red bra, sitting on the leather blue chair with her back to the camera, peaking behind her.
Netizens left messages like, "Kang Ye Won, daebak," "Jackpot," and "These kinds of images~".
Currently, Kim Ye Won is playing the role of Yoo Mi Young on the Saturday OCN drama Bad Guys, which began airing at the beginning of October.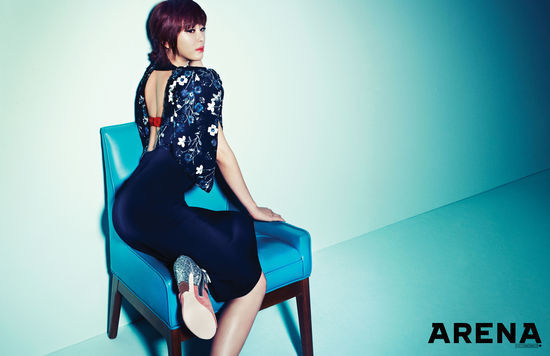 Source: Aju News (1 and 2), Sports World
Share This Post