KBS impresses with CG effects for drama "Who Are You – School 2015"
On June 11th, KBS released behind the scenes still cuts for their ongoing drama Who Are You – School 2015, revealing the secret behind the dual existence of main actress Kim So Hyun in the same scene.
The highlight of the drama revolves around twin sisters Go Eun Byul and Lee Eun Bi, with both roles played by Kim So Hyun. Viewers were probably not expecting to see both characters appear on screen at the same time, as Go Eun Byul was thought to be dead in previous episodes, but a sudden plot twist in Episode 13 made it such that the impossible happened. KBS threw out their hidden card and made seamless post-editing using CG effects.
One scene shot how Lee Eun Bi walked past Go Eun Byul when the latter was in Tongyeong on a school trip, while another scene captured how the two were sitting on the same bed and having a conversation. Filming and post-editing to the minute details required a lot of time, but was needed to make a perfect the reunion of the twins.
The drama staff also recruited Lee Ye Eun as a substitute, stating that it was not easy to find someone who had a similar physical appearance as Kim So Hyun. There is also much praise for Kim So Hyun, who acted out the opposing characters of the twins.
With Go Eun Byul's sudden return, School 2015 hit its highest ratings in the past two episodes, and will only have two more episodes left until the finale of the drama series, which is set to air on June 16th.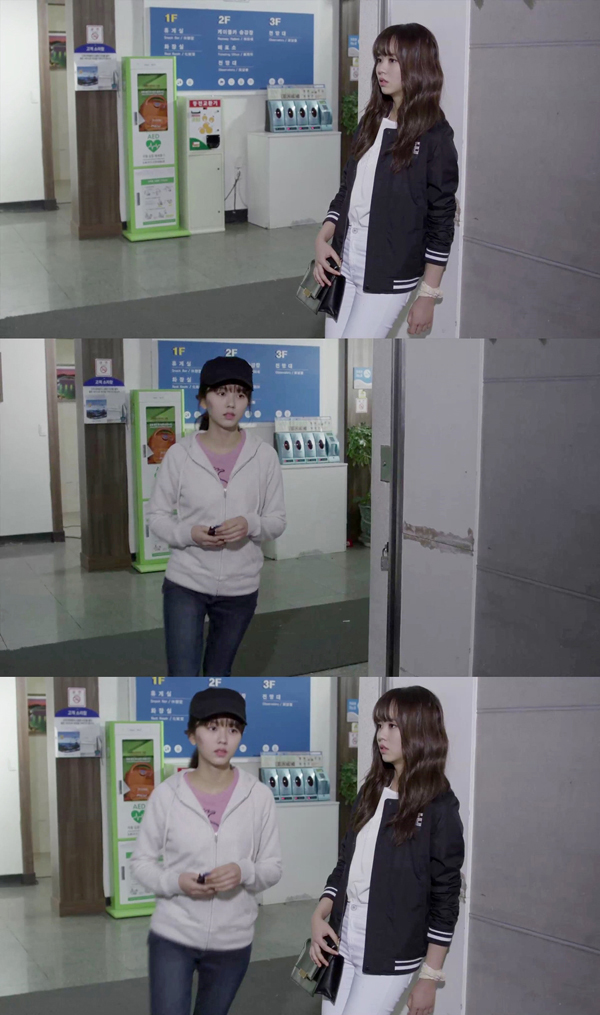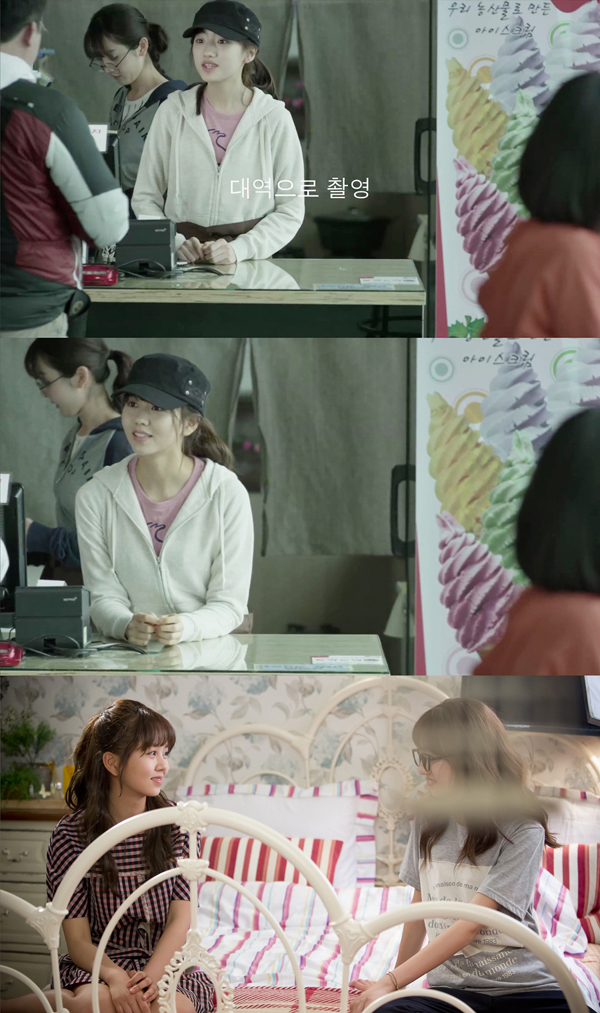 Source: KBS
Share This Post