KBS issues statement regarding plagiarism accusations on "Spy" poster
KBS has issued a statement with regards to their promotional poster for the drama Spy allegedly copying international film Leon's original material. 
On January 10th, representatives from the production team of the drama Spy only issued a statement saying, "We will not be responding to the matter concerning plagiarising Leon's poster," only pointing out the similarities in the posters' designs. It was also stated that the production team currently does not have a particular stance about the situation.
KBS initially released a poster for their upcoming drama Spy on January 5th, which features Bae Jong Ok holding a gun against a mystery man with Jaejoong in her arms. However, netizens eventually noticed the similarity to the poster of the film Leon, which was rereleased back in 2013, with both characters pointing a gun, having the similar layout for their texts in the background, leading to the complaints of plagiarism against KBS.
Meanwhile, Spy follows the story of Jaejoong's character, Sun Woo, an agent of the National Intelligence Service and his other Hye Rim, played by Bae Jong Ok, a former spy from North Korea.
It made its premiere on January 9th and will be airing on KBS.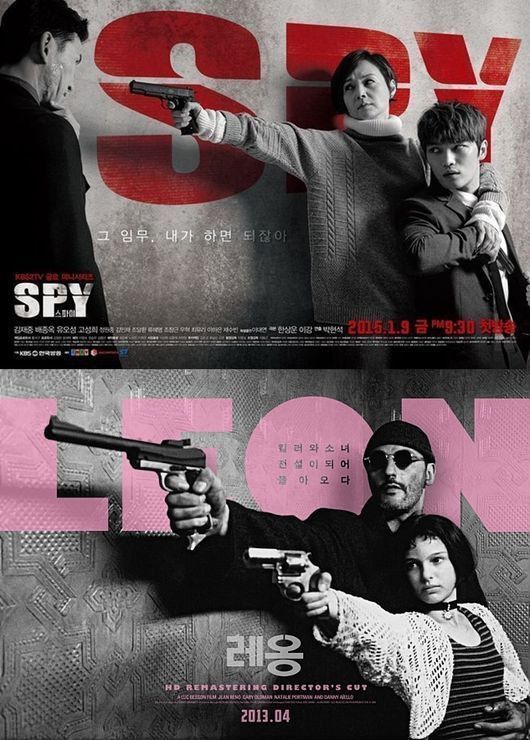 Source: Osen
Share This Post