Kim Hyun Joong's comeback Japanese album debuts in 2nd on Oricon Chart
Kim Hyun Joong recently made a comeback in Japan, releasing his studio album Imademo on February 11th, which made its debut on the Oricon Album Daily Chart in 2nd place.
Idademo was released on February 11th and sold over 23,000 units on its first day to take 2nd place on the Oricon Daily Charts. He ranks right below ONE OK ROCK, who also released a new album 35xxxv on the same day and sold 78,971 units.
Despite releasing his last Japanese single in June 2014, the Korean actor and singer continues to experience high popularity in Japan.
Meanwhile, Kim Hyun Joong will be embarking on his Japan Tour KIM HYUN JOONG JAPAN TOUR 2015-GEMINI, performing in 10 cities for a total of 12 shows starting in Yokohoma on February 27th.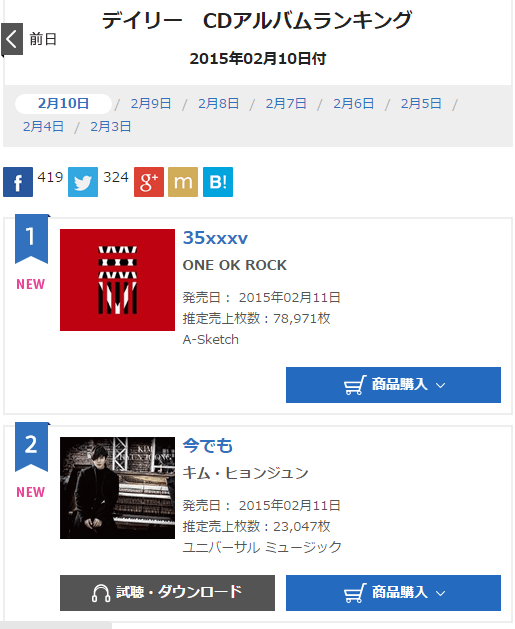 Share This Post