Korean Students Agree That THIS Is The Special Moment They Miss About Being In School
Netizens are in consensus that this is the moment they love and miss in school classrooms.
School has started again for students in South Korea after a long winter break. Although most students wished they could just stay home and relax instead of attending school, is there a specific moment or day all students love or miss after graduating?
Originally posted on Pann, netizens claim this is the moment or day that they love or miss after graduation.
Titled "This I Completely Agree With About School," here is the direct translation of the post and comments below.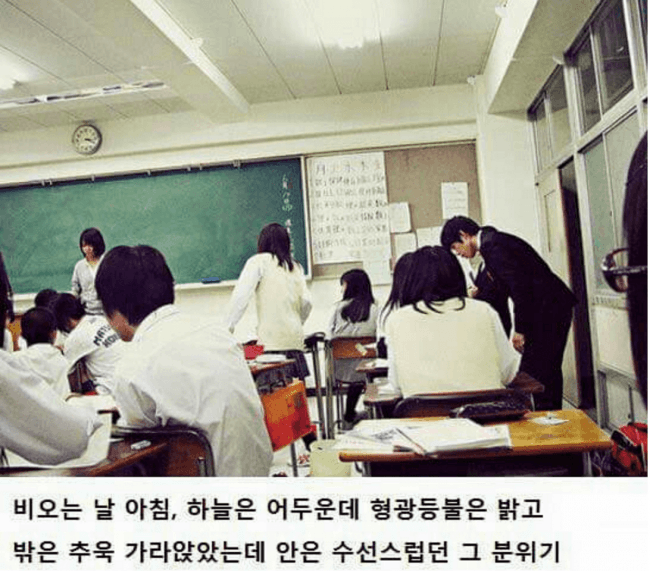 Translation: "The mood on the morning of a rainy day with the outside being dark but classrooms being bright inside. The outside has a dark and calm feel but the inside of the classroom would be full of activities."
"I really love this mood so much T_T It is so sad that I won't be in this classroom any longer after I graduate…. I think I'm happy to sit in the classroom with my school uniform on."

[ +205 / -7] I also like afternoons during autumn when the wind blows in slowly.. There are students playing in the soccer field outside… you could feel this when your close to the window… I was like that in middle school T_T After attending all female high school, I really miss the loud sounds from the soccer field
[ +185 / 0] I'm currently student but I suddenly missed school for a second hahahahhahhahhahaha
[ +146 / -1] Me too… It deeply saddens me to think that I won't be able to feel this any more soon..
Source: Pann
Share This Post