Korean woman ARRESTED in connection to water park hidden camera videos
The water park shower room hidden cam suspect has been arrested but you might not believe the story of how it happened.
Earlier we reported of how videos of hundreds of women showering in Korean water park Caribbean Bay were leaked all over the web. After the suspect's face was revealed for couple minutes in the video, the police were reported to be starting their search for the suspect who was around her 20s. However, this would be no easy task since all of the security footage from Caribbean Bay has been already deleted.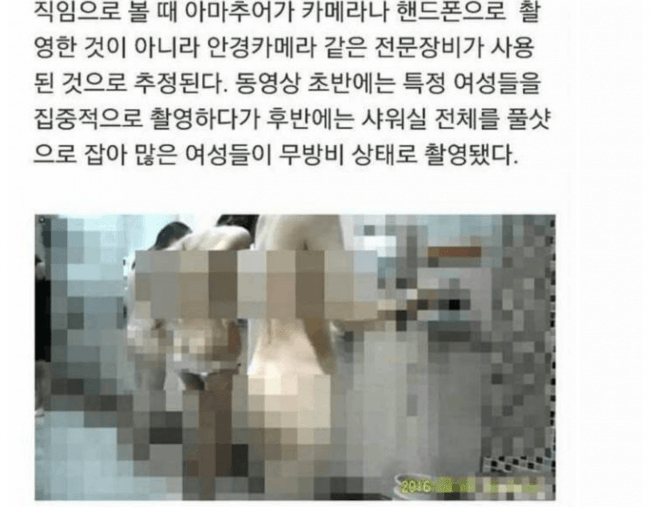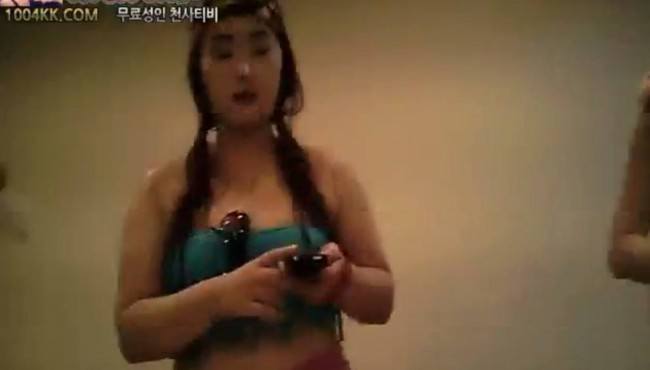 Korean media outlets report that the suspect Miss Choi was arrested on August 25th around 9pm. Although it was known that arresting the suspect would be difficult, this story of how she got arrested was more unlikely.
On August 25th, Jeonnam police department called in a father for battery charges after his daughter reported him for beating her. During the investigation, the man asked the police department "how severe the charges for using a hidden cam to film [shower rooms]" and told them that he thought his own daughter was the suspect of the Caribbean Bay hidden cam incident. It was revealed that Miss Choi currently lives in Seoul and came to visit her family in Jeonnam in which a argument turned physical after the father found out that Miss Choi was borrowing a lot of money from relatives and that she was the suspect of the shower room hidden cam incident after hearing from many relatives who watched the video.
After getting the tip from her own father, the police department quickly arrested Miss Choi and started investigating her. Although she first denied that it was her, she finally admitted to the crime after the police department traced her phone and credit cards to the locations of the incidents.
She confessed that she did it because she needed the money and told the police department she sold the footages to a man she met online. Miss Choi received around 300,000 Won per video footage and it has been reported that Caribbean Bay was only one of the three locations she filmed. She also confessed that although she was the one responsible for shooting the videos, she did not leak them to make a profit on various websites. The police department is currently investigating into a potential second suspect who is responsible for spreading the video online.
Netizens expressed their disgust on this follow-up:
[+2520, -193] "What a messed up family. It's that father's daughter alright."
[+1838, -40] "They have to reveal her face so she won't step near a water park ever again — People who successfully commit crime get bolder and cause bigger problems. You have to make laws so that they won't repeat the same things again.. This disgusting world.."
[+1675, -154] "So the prosecution office is not the one who arrested her.."
[+1508, -23] "Because his daughter called the police on him, he reveals his daughter's crimes hahahahahaha"
[+1168, -508] "This is why the feminist party must disappear."
Source: YTN, Comments: YTN vis Naver
Share This Post