Koreans Shocked By The "Outrageous" Prices Paid For These Celebrity Paintings
Although the pricing of art is usually subjective, there's no doubt that art created by celebrities will fetch a high price. 
For example, fans were shocked to discover that two pictures painted by Korean celebrities were able to fetch about 20 million won (~$17,393.60) each, a staggeringly high price for how simple the art looked. The first painting, a portrait by actor Ha Jung Woo, was valued at about 18 million won ($15,654.24), while singer Solbi's painting was assessed at a value of 20 million won (~$17,393.60).
After seeing how much the paintings were valued at, many fans claimed that perhaps the cost of the paintings were determined not by their aesthetic value but rather by the name of the artist who painted them.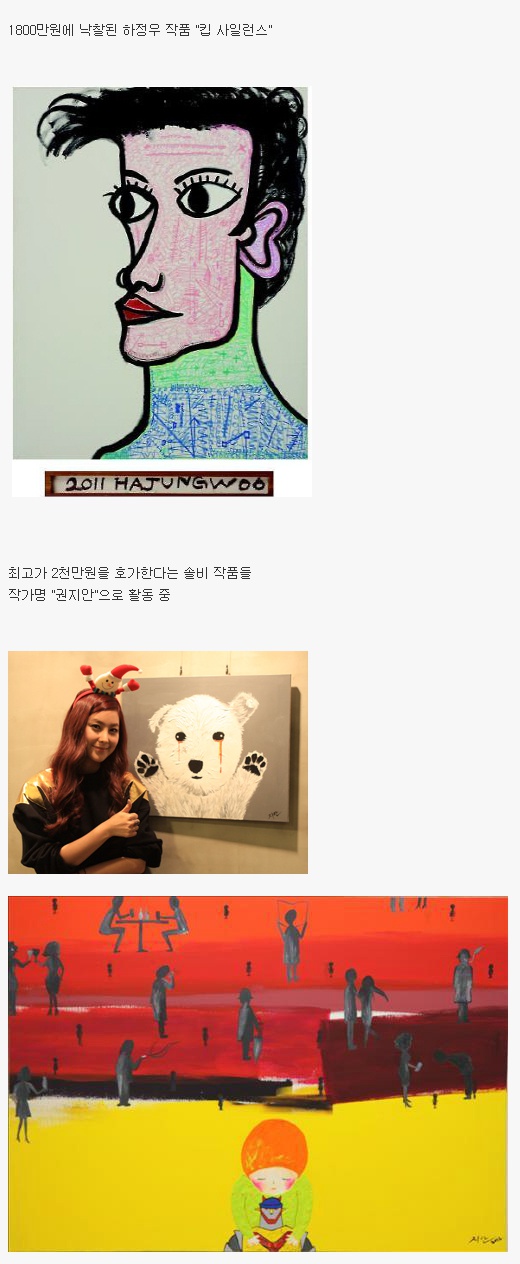 Source: Bada TV
Share This Post