Wu Yifan selected to be the brand ambassador for milk brand "Naite"
Despite the ongoing legal battle between his former agency, SM Entertainment, Wu Yifan (Kris) proudly announces his upcoming endorsement campaign for milk brand, Naite. 
Mengnui Dairy's milk brand Naite initially announced the confirmation of their latest brand ambassador though Weibo saying, "Despite the regret of not being on CCTV's New Year's Gala, Naite believes in the abilities of Asia's popular idol Wu Yifan. Today, Naite officially announces that Wu Yifan becomes the ambassador of Naite. Not only sharing the good taste of the milk to you who loves life, but also for Naite and fans. Let's give unending support to Wu Yifan! #WuYifanendorsesNaite #WuYifanlovesdrinkinggoodtasteNaite." 
Two photos of the singer and actor endorsing the brand were also included in the update.
The post was also reported through Wu Yifan's personal Weibo page which came with the caption saying, "The good taste that I love, experience it yourself [shh]." 
News of the endorsement were publicised despite the ongoing legal battle between Wu Yifan (Kris) and SM Entertainment for their allegedly illegal activities in China.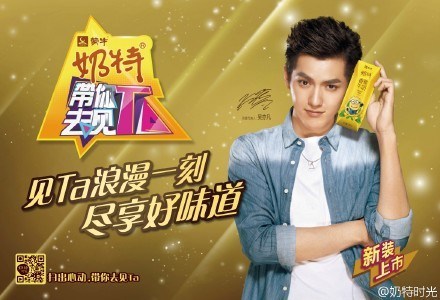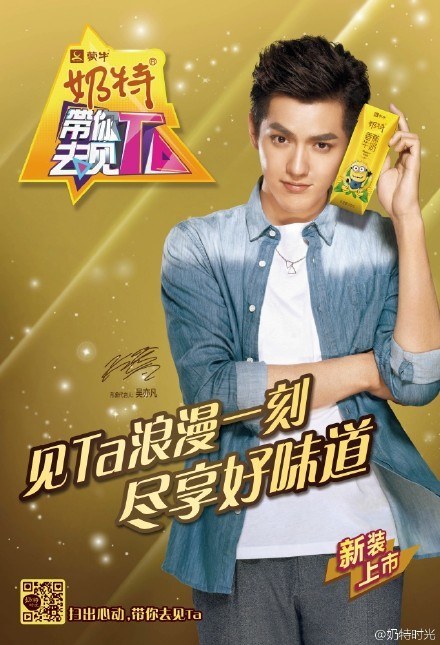 Source: Wu Yi Fan's Weibo
Share This Post