Kris Wu Yifan, Rain and Liu Wen attend The Met Gala in NYC
Aside from Chanel's Cruise Show in Seoul, May 4th also marked the date of The Met Gala – one of the most prominent and high-profiled fashion events of the year chaired by editor of Vogue and artistic director of Condé Nast, Anna Wintour.
With this year's theme as "China: Through The Looking Glass", Kris Wu Yifan was invited as one of two male celebrities representing China alongside Chen Kun and other famous figures – from Anne Hathaway, Jennifer Lawrence to Beyoncé and Rihanna.
Dressed in a white custom-made Givenchy suit, Kris was seen accompanying the editor of Vogue China Angelica Cheung for an exclusive coverage of his attendance at the event. From preparation, his arrival at the venue to the actual event, the feature is currently published in their digital magazine Vogue Mini. Kris was also seen in a photo with Givenchy's very own artistic director Riccardo Tisci to which the brand also later posted an image of the upcoming actor on the red carpet on their official Instagram.
The Met Gala has been a yearly fundraising gala in New York City since 1995 for The Metropolitan Museum of Art's Costume Institute, where it also marks the opening of their annual fashion exhibition. Furthermore, it has been notable that tickets for the gala costs $25,000 USD per individual for those outside of the official guest list to uphold the exclusiveness for what is known as one of the largest social and fashion events of the year.
Meanwhile, Rain and Super Junior's Siwon's on-screen wife and supermodel Liu Wen were also spotted as guests on the red carpet. Rain was dressed in MCM, to which he is a brand ambassador of, whilst Liu Wen was dressed in an elegant long dress by Michael Kors.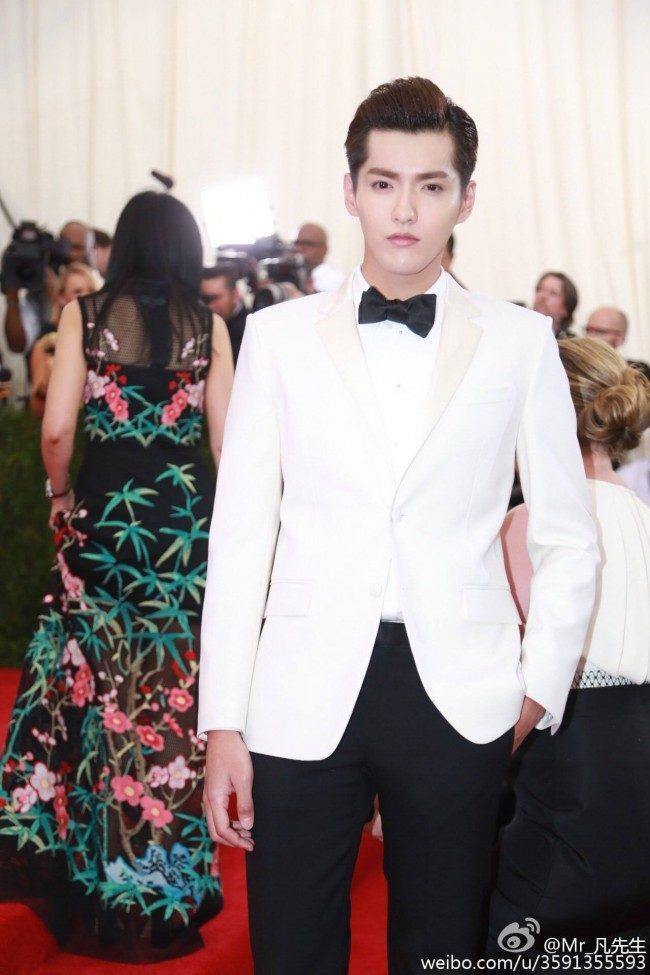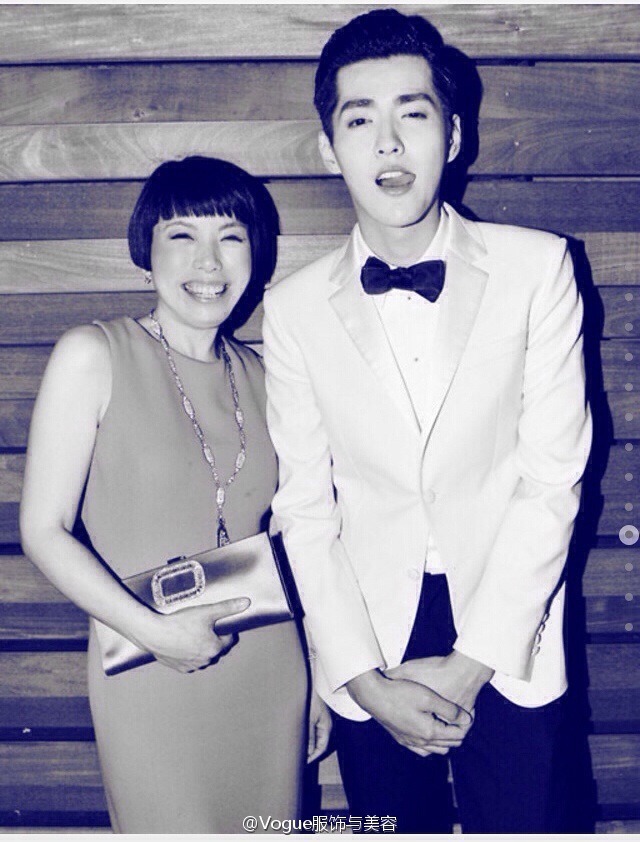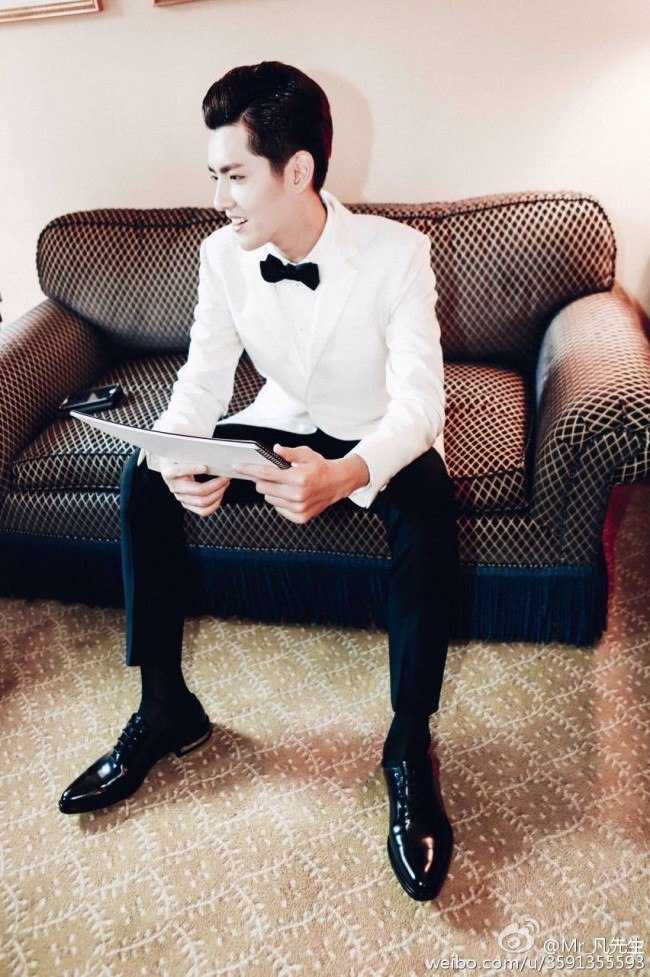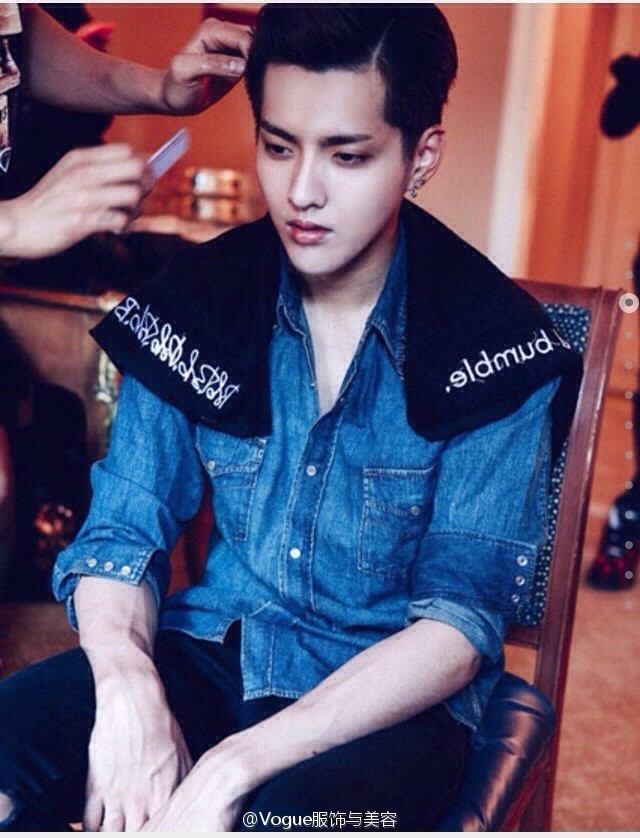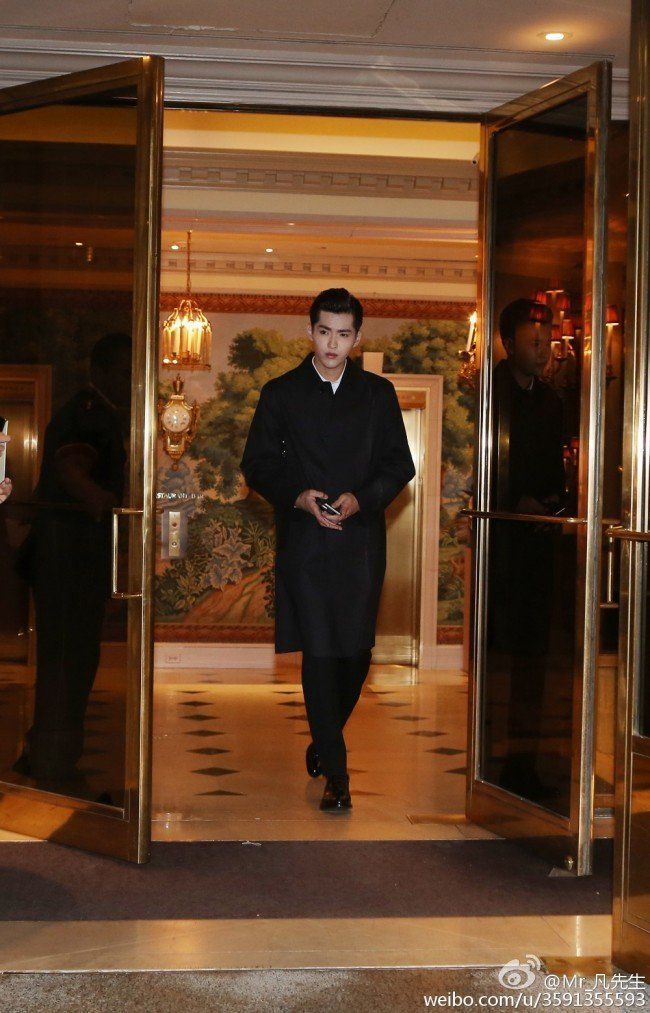 Source: Weibo (1, 2 and 3) and Instagram
Share This Post