Lee Hyori poses flawlessly on the November issue of Cosmopolitan
Lee Hyori shows off her flawless, natural figure and fashionista image as she endorses clothing brand PLAC on the November issue of Cosmopolitan. 
The photoshoot was filmed through the concept "Mono-Drama", where Lee Hyori was featured in her simplistic style compared to the fancy costumes and heavy makeup she normally wears onstage. On the said concept, she executed natural, simple, tom-boy, and biker styles as she promotes casual women's clothing brand PLAC. 
Aside from releasing photos from the shoot, Cosmopolitan also confirmed that they will be releasing exclusive clips through COSMO TV. The full spread will be found on the November issue of the magazine.
Meanwhile, since her marriage with Lee Sangsoon back in 2013, Lee Hyori moved to Jeju Island and has been busy promoting her personal blog, garnering many followers. Aside from guestings and fashion photoshoots, she is busy with the talk show Magic Eye, where she is a permanent cast.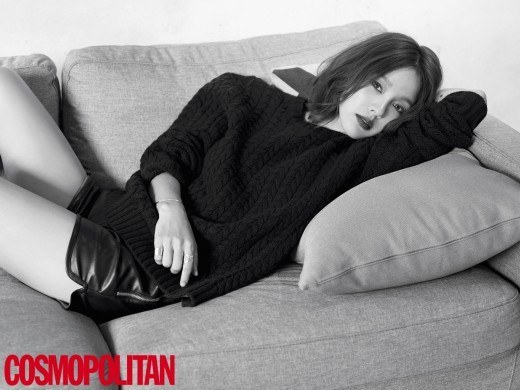 Source: TV Report
Share This Post