Lee Seung Chul claims Taeyang's only flaw is his height
BIGBANG's Taeyang has proven himself to be one of the most talented artists in the Korean entertainment industry, with both fans and experts praising him for his singing and dancing. 
In fact, even singer Lee Seung Chul has praised the YG Entertainment singer on his talents and accomplishments, claiming that Taeyang "has it all." However, the veteran singer noted that while Taeyang is seemingly perfect, his one fatal flaw his his height, as the BIGBANG singer is quite a bit shorter than the average male idol. Lee Sung Chul seemed to have made the comment as a bit of a compliment stating, "Singers shouldn't be too tall which singer in Korea has ever been crazily successful that's tall?" However, since he made the comment, Lee Seung Chul has faced a lot of backlash from fans, who criticized him for being rude to Taeyang on television.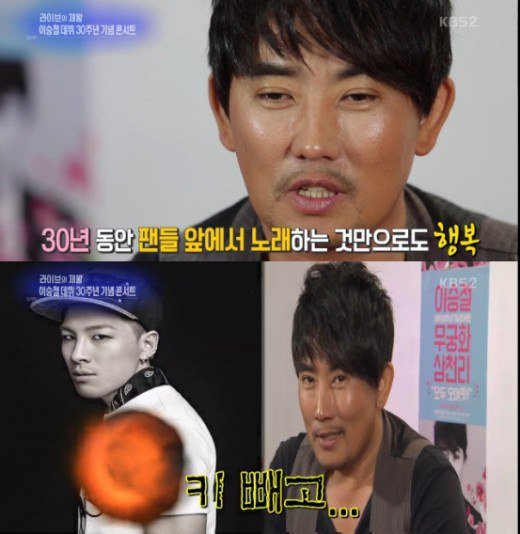 Source: TV Report
Share This Post