Lee Soo Hyuk bundles up for the winter in "Harper's Bazaar" magazine
In the recent issue of Haper's Bazaar Magazine, actor Lee Soo Hyuk is captured gracefully posing while wearing his winter attire.
With his hair neatly styled and gelled to the side, Lee Soo Hyuk shows his composed and elegant side through his latest pictorial. Initially, Lee Soo Hyuk is depicted as a sporty figure as he wears a varsity jacket along with a pair of sneakers.
To accommodate the dropping temperatures, Soo Hyuk later on switches to a warm parka. Even though winter coats are usually believed to make people look unappealing, Soo Hyuk's tall and slim figure enables him to maintain his appearance.
Similarly, the model and actor switches to the different jacket, which is essentially the same style but with a different color. He pulls the hood over his head, completely covering his eyes and giving a slightly mysterious image.
Lee Soo Hyuk is an actor who has taken part of many dramas such as High School King of Savvy and Valid Love which aired this year in 2014. He was also featured in many music video such as 2NE1's "Falling in Love" and "It Hurts," as well as EXID's "Whoz That Girl."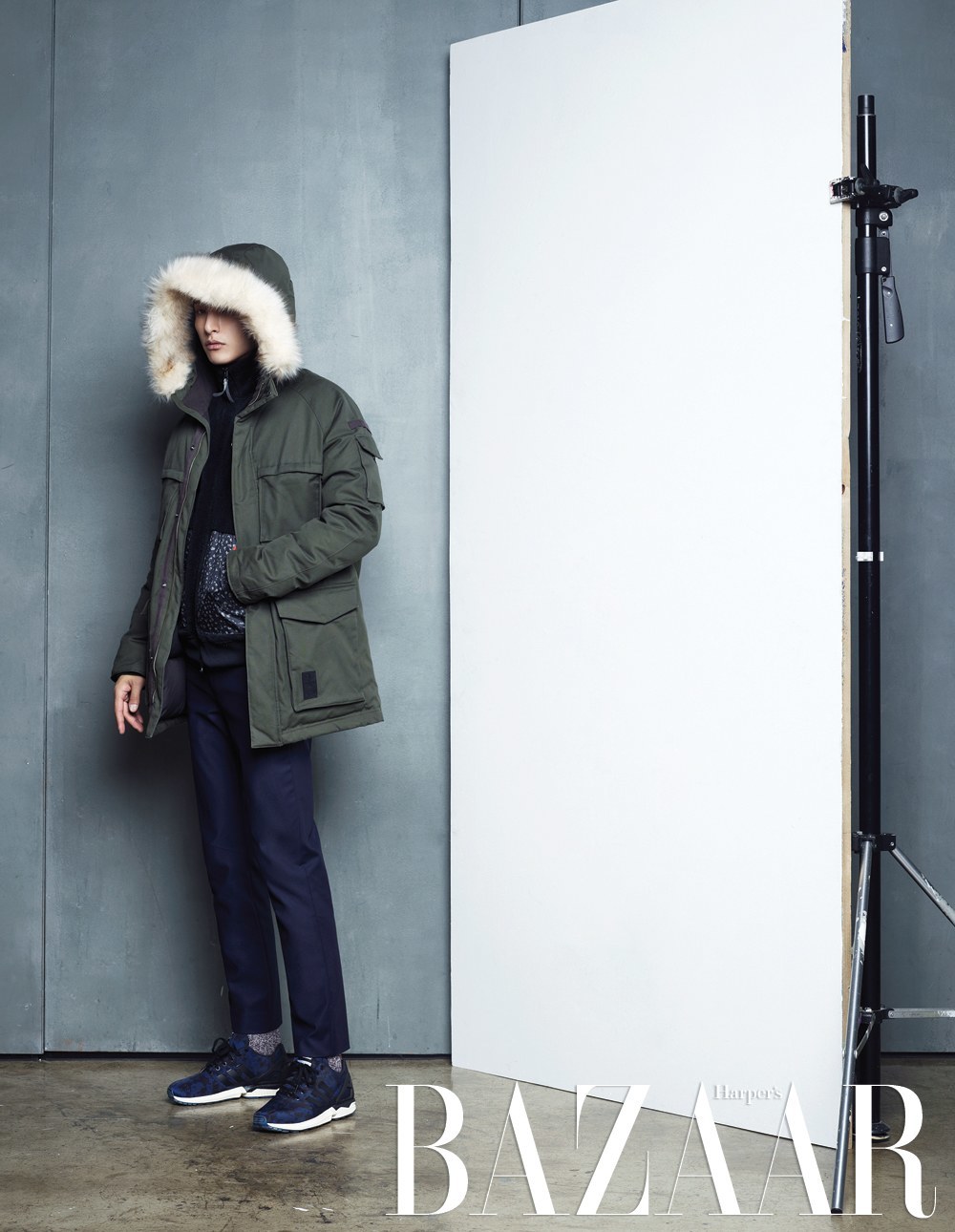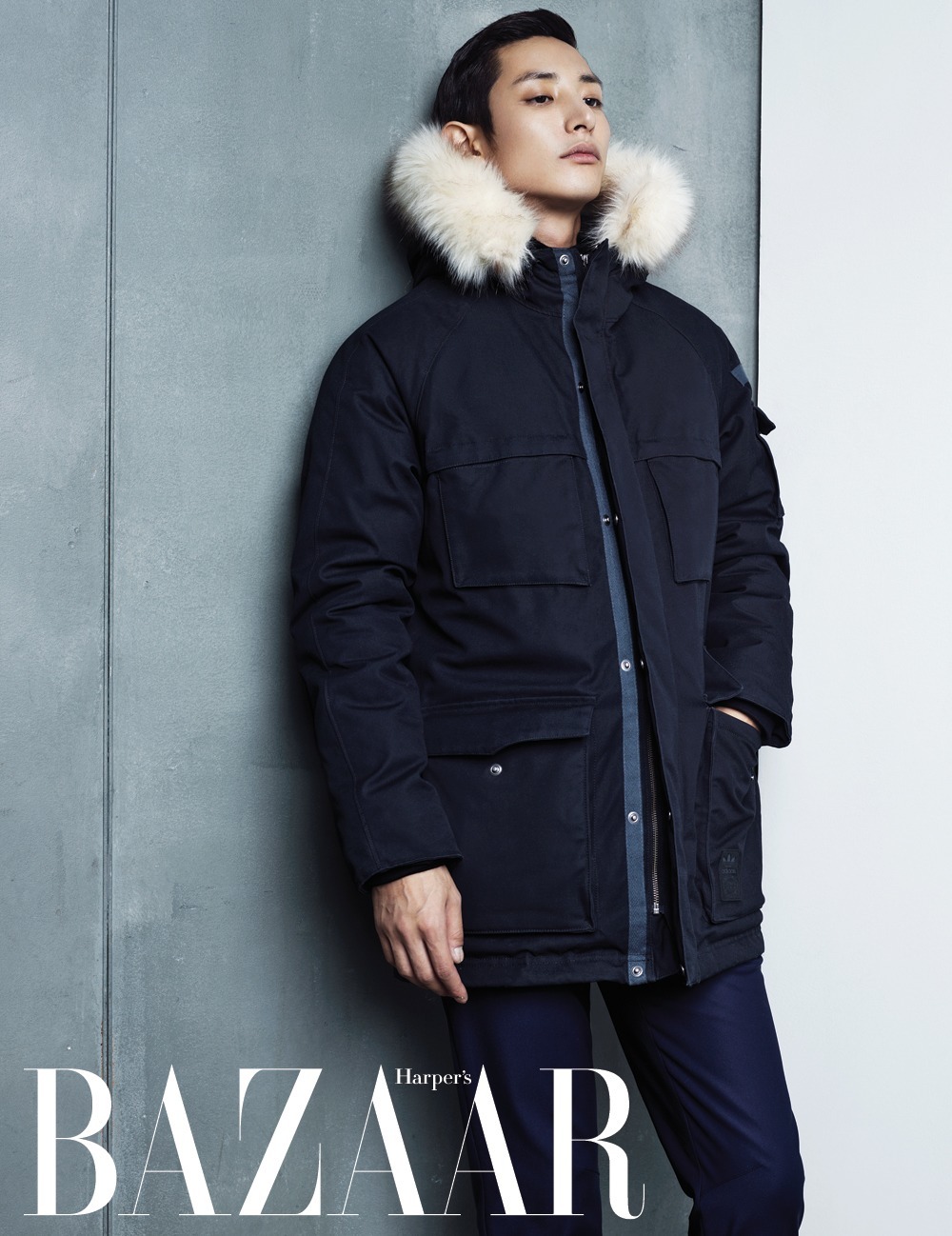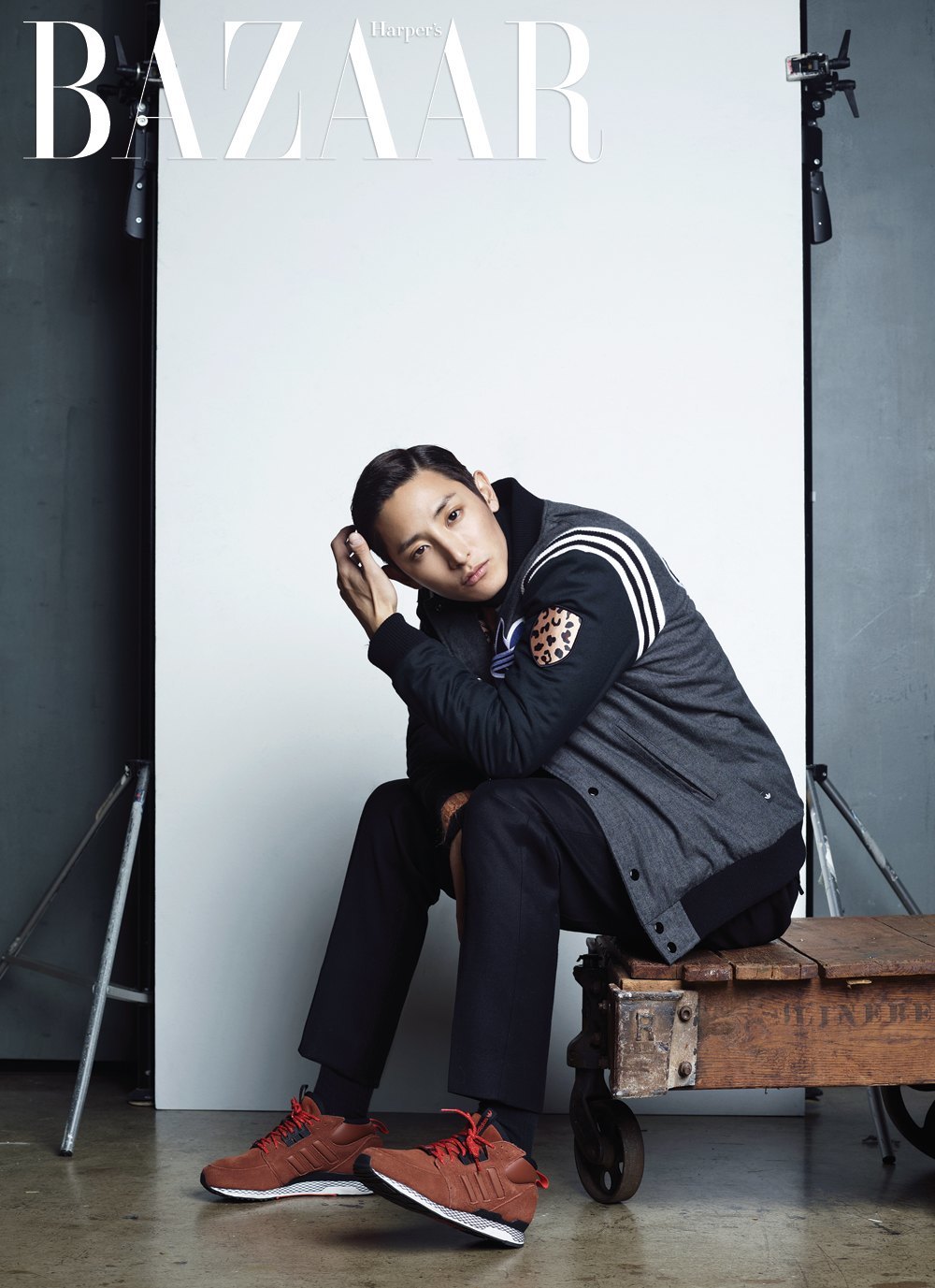 Source: Money Today, KMagazineLovers
Share This Post