Lee Young Ja reveals an episode from Kim Soo Hyun's past
On the February 2nd episode of KBS 2TV's Hello Counselor, MC Lee Young Ja revealed an interesting episode from Kim Soo Hyun's past.
One of the stories aired on Hello Counselor was about a friend who consistently practiced acting throughout the day. He would randomly break out in monologue no matter where he was.
Listening to his narrative, this prompted MC Lee Young Ja to share her own story about Kim Soo Hyun. She said, "My nephew used to go to school with Kim Soo Hyun and he told me that Kim Soo Hyun used to randomly start acting in subways. He would go up to random strangers and even beg for money," showing his passion for acting.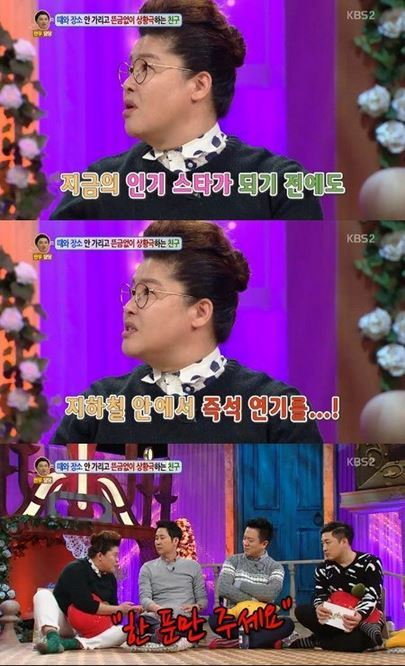 Source: Newsen
Share This Post