Legend reveals image teaser for comeback with "Lost"
On October 24th, five member boy group Legend has revealed an image teaser to announce their fall comeback with a new track, "Lost".
Legend made their debut earlier this summer with "Left Out" with which they presented fans with a warm, youthful concept. Now, with preparations for their upcoming comeback "Lost" underway, the boys share an image teaser that features a completely different mood.
In it, the members sport modern, wine colored suits as they are situated in front of a brown backdrop. Although their poses are casual, Legend gives fans a mature and chic impression. This image teaser hints at the upcoming transformation the boys will make from "Left Out" to "Lost". "Lost" is said to draw from various genres such as rock and pop and include elements such as acoustic instruments, orchestral sounds, and electronic synths. Telling the tale of losing an ex-lover, "Lost" will be promoted internationally as well.
Legend will be coming back on October 30th so be sure to stay tuned for more details!
In the meantime, Legend has been updating fans with cover projects ranging from "I'm in Love" by Narsha to "Eyes, Nose, Lips" by Taeyang.
Take a look at the image teaser below: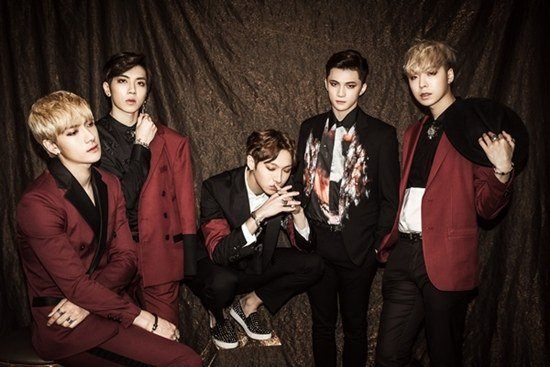 Source: Newsen
Share This Post