Legend sings that they are "out of their mind" in "Lost" MV
Rookie group Legend makes a comeback with a new mini-album, Out of My Mind, unveiling the music video for title track "Lost" on October 30th.
Despite having debuted only a few months ago, Legend is already back into the K-pop scene with their first mini-album! The 5-member boy group, with an average age of 23 years old, is comprised of the members: Listen, Roi, Ryu Jae Hyuk, Lito, and Lee Chang Sun. Roi is a Chinese member, with the other four members being Korean.
They teased for their comeback a week ago with an image teaser in an emotional photoshoot, giving off an image slightly different from their debut song "Left Out" back in July. It definitely fit the concept of this comeback, screaming their sense of lost as they sing about losing a lover. Renowned veterans took part in the producing of Legend's album, inviting talented producers Cho Yong Pil and Chris Garringer.
"Lost" starts off with a slower tempo in its verses, giving a chance for the members to show off their singing and harmonizing skills, and then hypes up into a chorus with a faster rock and pop rhythm. "Lost" includes several sentences of English lyrics, making it easier for their international listeners to sing along and empathize with them.
Although the group has already performed their comeback stage for "Lost" on music shows, fans are in for a treat as they will be holding a comeback showcase today at 8pm KST at the City College Art Hall in Gangnam-gu of Seoul.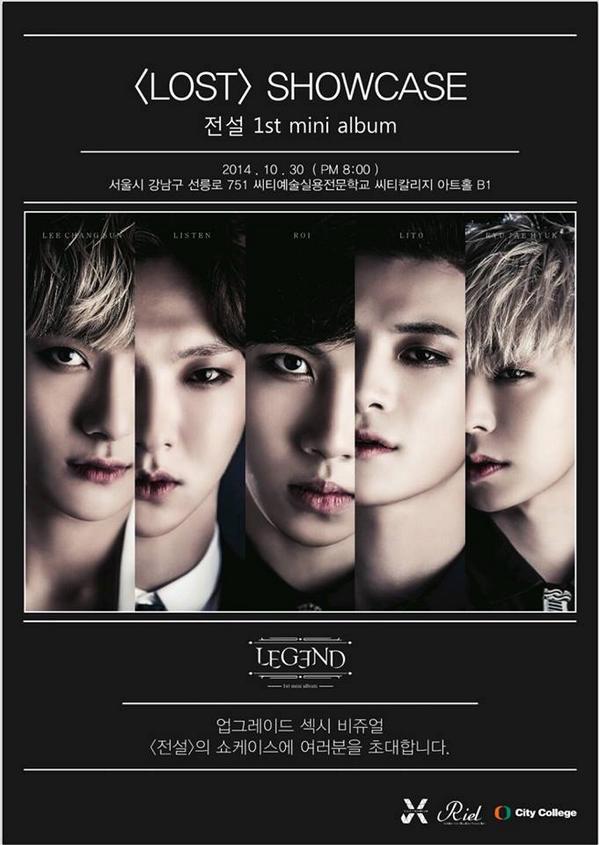 Have a listen and watch Legend's "Lost" music video below!
Share This Post