[★VIDEO] "Let's Eat 2" confirms April broadcast at first script reading ft. BEAST Doojoon
After confirming their main and supporting casts, upcoming tvN drama Let's Eat 2 progresses to the next phase, meeting up for their first script reading and preparing for the filming stage.
Following first reports in December of BEAST's Doojoon joining the cast again for the drama's second season, actor Kim Hee Won, and actresses Jo Eun Ji and Seo Hyun Jin were later confirmed to be in the drama.
In late January, the casts gathered for the drama's first script reading session at CJ E&M Center in Seoul. Besides the aforementioned confirmed casts, attendees of the script reading also included actors Kwon Yul and Lee Joo Seung and actresses Hwang Seok Jeong and Hwang Seung Eon.
The storyline revolves around the male lead Gu Dae Young (played by Doojoon), bringing a series of interesting stories after he moves to the city of Sejong and meets new neighbors.
One year following the first season's final episode which aired in March 2014, producers have re-invited Doojoon to be the male lead once again.
PD Park Jun hwa expressed, "We held the script reading session and I have an extremely good feeling about this. Yoon Doojoon was able to digest and immerse himself into his character well with his improved acting skills. Seo Hyun Jin and Kwon Yul were also able to digest their elegant and warm-hearted characters well respectively, so interaction among the combination of the three of them is worth anticipating."
Let's Eat 2 is expected to have its first broadcast in early April.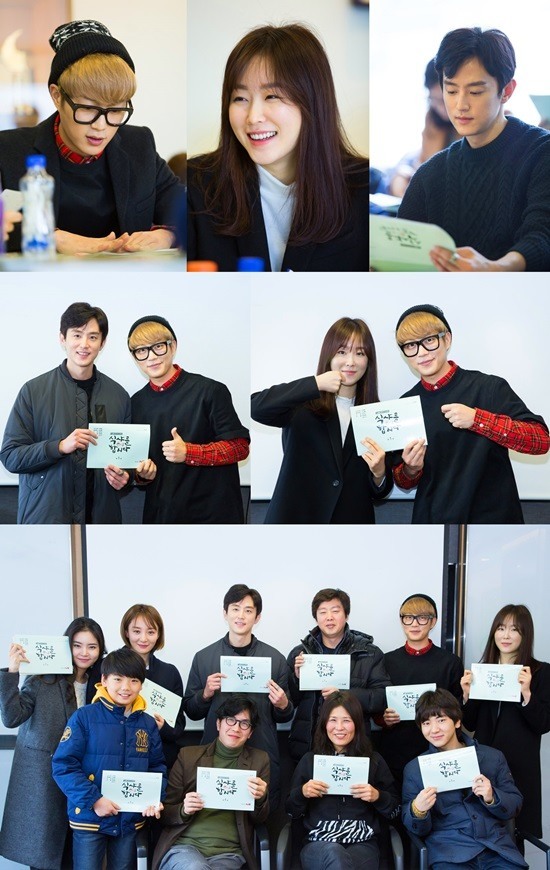 [최초공개] #식샤를합시다2 대본리딩현장!구대영 "제가 가끔 와서 같이 먹어드릴까요?"백수지 "싫어"벌써부터 심상치 않은 윤두준 VS 서현진!그리고 훈훈함으로 무장한 권율!보는 것 만으로도 배가 든든한 식샤2, 살짝 엿보세요!4월 초 Coming Soon

Posted by 식샤를합시다 on Monday, February 9, 2015
Source: xportsnews
Share This Post