Li Chen of China's "Running Man" takes group photo with original Korean cast
Li Chen, a member of the Chinese variant of the program SBS Running Man titled Hurry Up, Brother, met up and took photos with the original cast of the Korean Running Man.
The Chinese actor Li Chen posted, on his Weibo on November 11th, a photo of himself with the cast of Korean Running Man members, Lee Kwangsoo, Yoo Jae Suk, Kim Jong Kook, Song Ji Hyo, Ji Suk Jin, and Gary. Everyone in the photo is seen smiling happily, and seemed friendly with Li Chen as they posed closely together.
Recently, the Chinese Running Man cast has begun filming with the Korean cast. The audience are currently wondering when the episodes of the mashing cast will be aired, and what the Chinese Running Man will be like compared to their Korean variants.
In related news, Li Chen was reported to have been injured, receiving 22 stitches after a brawl against Kim Jong Kook for Hurry Up, Brother.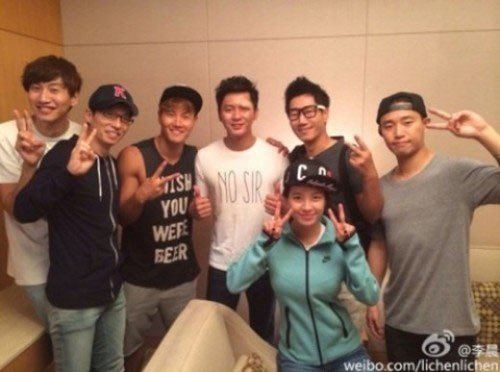 Source: MK Sports
Share This Post