Listen To EXO's New Songs NOW Before They're Released
Fans who have been eagerly awaiting EXO's comeback and unreleased songs were finally able to hear it at their 2nd full concert titled, EXO PLANET #2 – The EXO'luXion!
The concert, produced by SM Entertainment's performance director and BeatBurger member Shim Jae Won will take over Seoul for five days from March 7th through 8th and March 13th and 15th.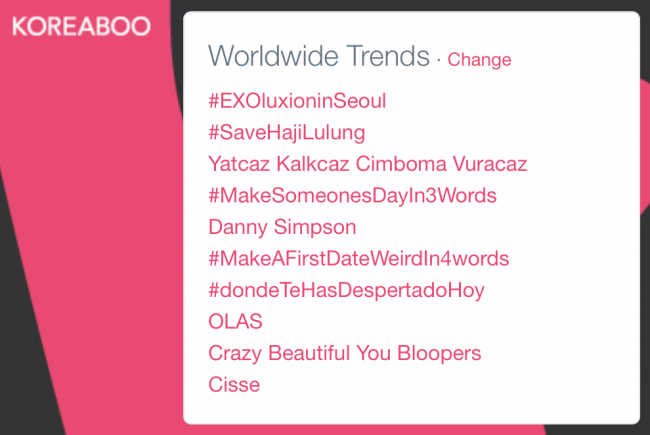 During their first show, fans caught a glimpse of EXO's unreleased tracks such as "El Dorado"  from their debut video teasers released in 2012. The concert also trended #1 on Twitter worldwide for hours, showing the power of EXO-Ls and the love they have for EXO.
Check out the tracks below, while in low quality and from fans outside of the venue, it's definitely a good tease!
New Song #1

New Song #2

New Song #3

New Song #4

New Song #5

El Dorado Full

Share This Post