Luhan unveils more photos from his cover issue for "Elle China"
Luhan continues to update fans with his recent pictorial for Elle China and unveils more exclusive photos through Weibo. 
On January 20th, Luhan updated his personal Weibo account with a repost of his cover issue, which was originally posted by Elle China.
According to the magazine, they portray Luhan as, "90s boy Luhan appears on the Elle cover. Luhan, who we call the "Elle boy", has thousands of supporters online and in real life. We like Luhan's personality, including his honesty, generosity, warmness, and easy-going attitude. A lot of people asked why it's him. As a media outlet with great influence, isn't it our responsibility to share the most influential people and things? Please love Luhan with Elle. The magazine will be released on the 20th." 
Luhan, in turn, reposted it with the caption "Thank You" as he unveil three more versions of the issue.
The issue is already a hit with his fans, locally and internationally, as it was officially published today.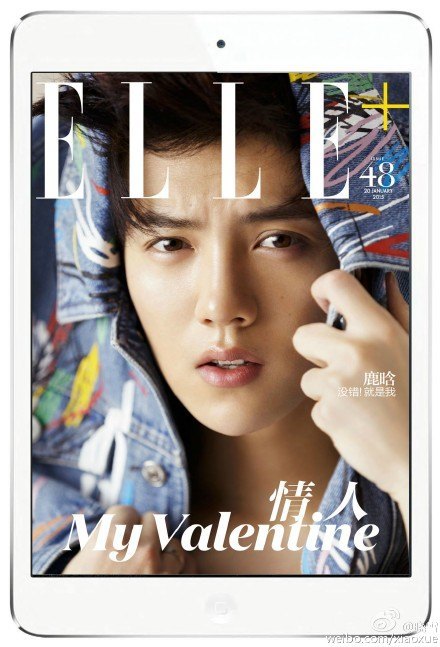 Source: Luhan's Weibo
Share This Post