Luna shows her fairy-like charms in "International bnt" pictorial + making-of video
f(x)'s Luna proves her style is versatile in International bnt's pictorial on January 30th.
In this pictorial, she went through multiple style concepts, each one unveiling a different side of her. Her first concept, where she is dressed in a pink sporty sweatshirt matched with a dark navy miniskirt, has Luna casually posing and twirling her hair for the camera. The simple white steps and the pink pictures placed in the background help accentuate the casual feeling. Overall she exerts a naturally easy and charming look here.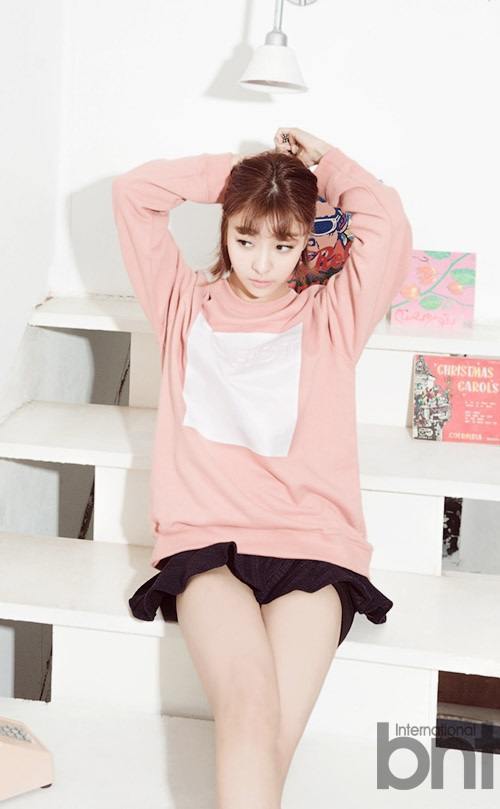 In Luna's next concept, she is outfitted in a grey tee dress, accompanied with a darker charcoal-grey wool coat and peep toe, black ankle heels. Her feminine looks are more pronounced here, as her slender legs are shown. The surrounding greyish-brown background along with the simple furniture further highlight her impeccable beauty.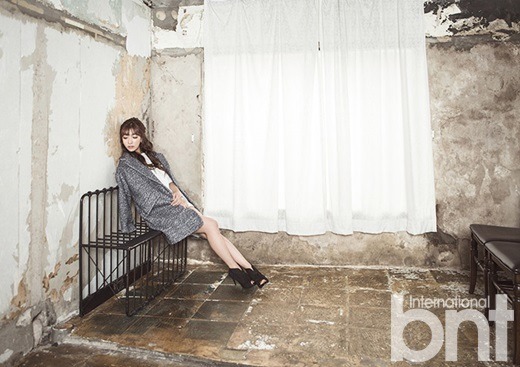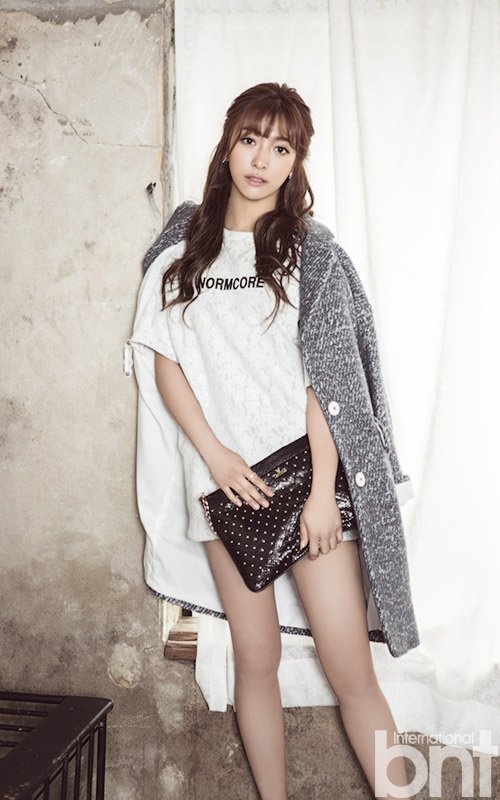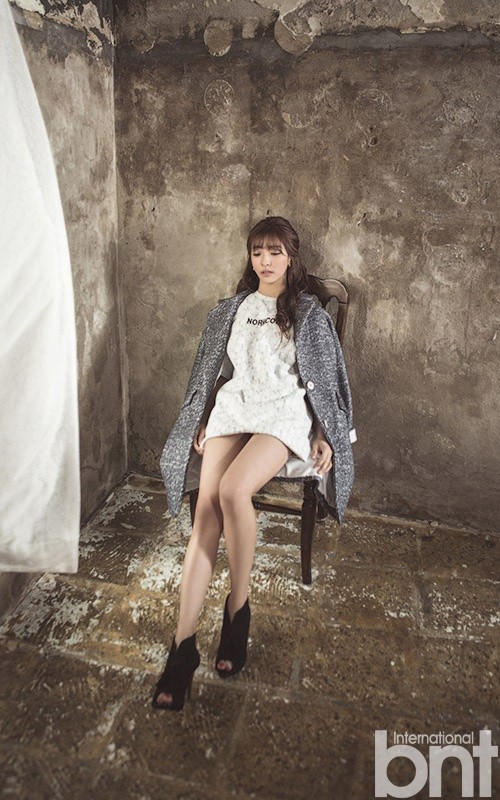 Luna goes for more of a goth look in her third concept, as she is dressed with a sheer dress adorned with a black lace design. Her gelled "wet hair" look along with the darker makeup definitely add to the concept.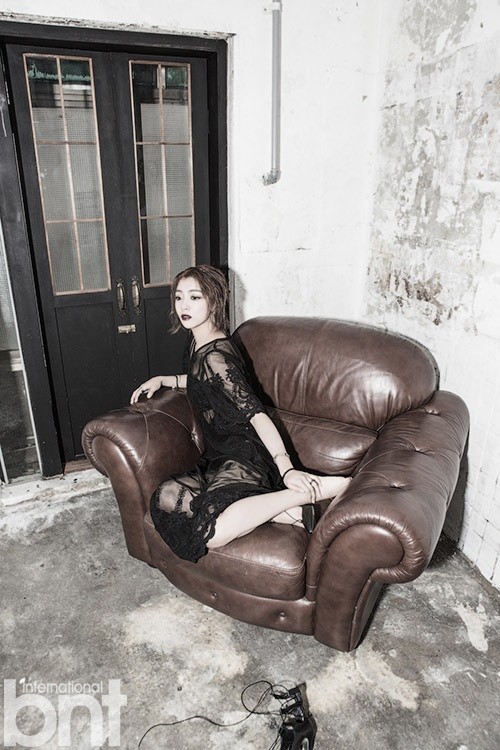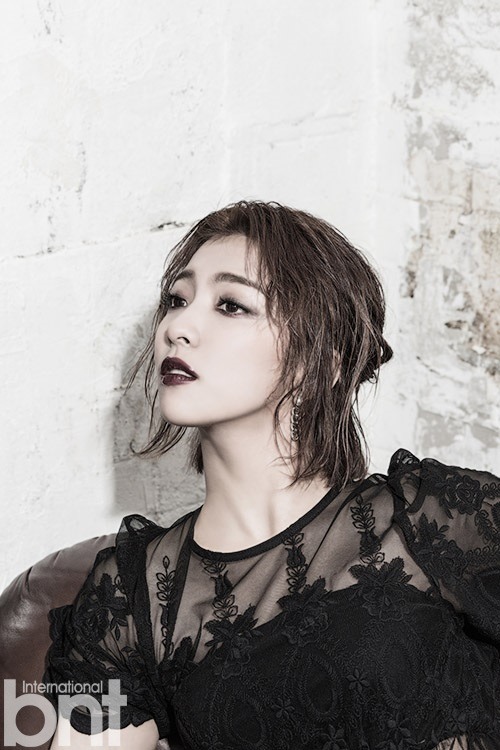 In her final set, she is met with a Nature concept. Sporting a white lacy top with a long blue jean skirt, she gives off a bright "fairy" vibe as she surrounds herself with flowers. Her innocent, dreamlike look has her floating in a timeless state.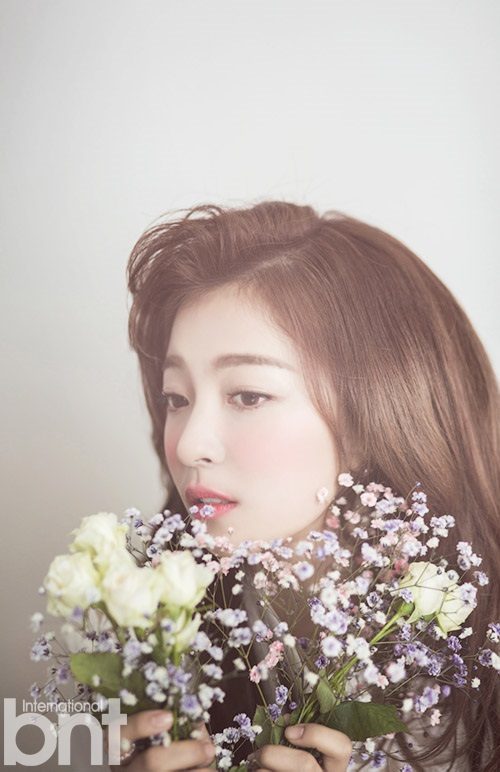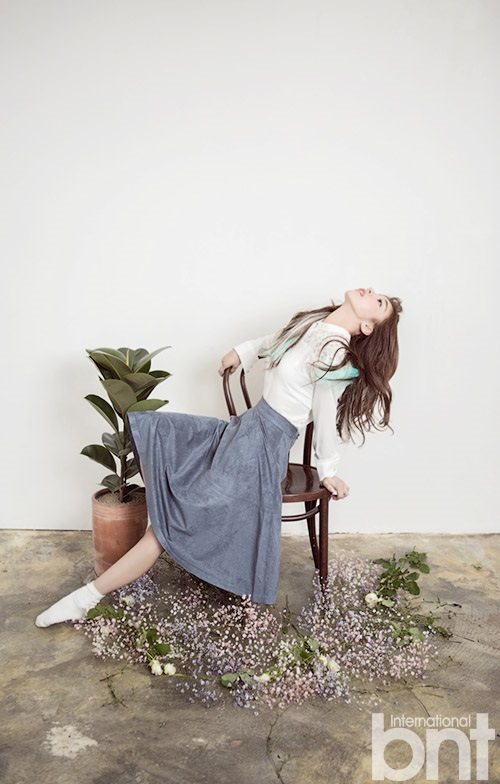 In her interview, she was asked what has changed the most since she began in the industry, to which she responded "My thighs (laughs) Honesty is always good. I like working out and I practiced so much before debuting that it seems that I lost all that flesh naturally. I am still working out for a better line, but I won't have it through managing my diet." This is not Luna's first pictorial with International bnt, as she has previously modeled for them in August 2014.
Watch her behind the scenes video below:
Source: BNTNews
Share This Post