MBLAQ tearfully says "it is not over for MBLAQ" at solo concert
On November 29th, MBLAQ held their solo concert Curtain Call at Olympic Park's Olympic Hall in Seoul, a long time since they met their fans as 5 members.
After more than 5 years since their debut, the five members of MBLAQ performed many of their hit songs from 2009 to 2014 at their concert, including debut song "Oh yeah," "RUN," "Y," "STAY," "Mona Lisa," "Smoky Girl," "Dress Up," and also "Spring Summer Fall And…" from their latest 7th mini album Winter. It was also a tearful, memorable night for both members and fans alike when they talked about their future.
The meaning behind the name of concert, Curtain Call, is that the first chapter of MBLAQ from debut till now is now over, while a new second chapter of MBLAQ is about to come.
Recently, the group has been entangled in rumors about disbanding and departures. Members Lee Joon and Thunder were rumored to be leaving, and there are reports that claim that they might still be together after their contracts end. The group will continue contract renewal negotiations with J.Tune Camp after the second day their Curtain Call concert has ended.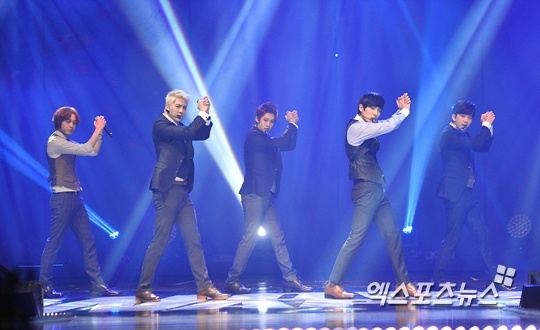 MBLAQ's youngest member Mir spoke up, "I don't know how 5 years just passed so quickly like this. We wanted to explain about it ourselves but it is a sensitive issue so we were not able to do so." While shedding some tears, he continued, "It has been upsetting with all the rumors regarding disbandment and departures going around recently. It is not over for us yet so please don't worry too."
Thunder also expressed, "It is not easy even as a friend or a family member to take care and show support for someone for a long period of time. Every one of you has given us a lot for the past 5 years, and we have worked hard hoping to repay you, although I don't know if our songs were able to give you all strength. I hope we can still see one another in future."
G.O also said while tearing, "I feel happy up till today, I hope that tomorrow does not come." G.O, who was the one who composed "Spring Summer Fall And…," said, "I believe that just like the song's title, our relationship continues just like how seasons repeat."
Lee Joon also asked for fans' understanding, "Please don't ask me anything, I am MBLAQ today." He continued, "There are people who have liked us from the beginning, as well as people who did not. Either way, we are now having an enjoyable time and sharing tears together. It is an honor to be able to meet everyone right here like this. I will work hard, go to the army and be a man that you are proud of."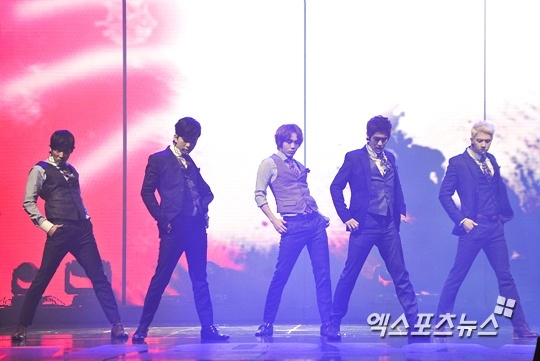 MBLAQ's leader Seungho also could not hold back his tears and let his feelings out, "I tried not to cry so much today. But in front of everybody, I am weak. To the fans who have been together with us all these while, I really love you all."
In regards to the rumored speculations, Seungho addressed it by saying, "Nothing has been determined yet, please do not listen to what other people say and only believe in our words."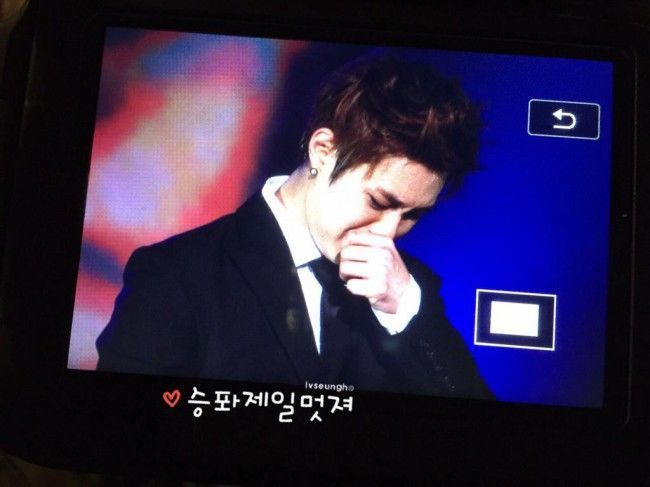 Following these touching speeches by the members, the audience fell into a sea of tears, shouting words like "No~~" and "Don't leave~." Yet, there were still fun-filled moments during the concerts, as the veteran artists made jokes such as "Having debuted for 6 years, our joints have deteriorated," causing much laughter in the audience.
MBLAQ will proceed to hold the second day of Curtain Call in Seoul today (November 30th) at the same venue.
The group has also released their self-composed 7th mini-album Winter on November 25th, although MBLAQ is not scheduled to promote this album on music shows.
Catch the highlights of the first day of MBLAQ's concert below!
Source: dongA.com, xportsnews, MBN, TVReport (1,2)
Share This Post