MBLAQ's G.O shaves his head and goes bald for the summer
MBLAQ member G.O surprised fans when he revealed his newly cut and shaved hairstyle, or lack thereof.
On July 5th, the idol singer posted several selcas including ones in which he dons a stylish hat.
His newly shaved head had many fans wondering why the sudden and drastic change, but the reason for it turned out to be quite simple and explainable as 2PM's Taceyeon voiced out the same question on fans' mind.
"Why did you shave it?" asked Taecyeon in a tweet, to which G.O replied, "Wanted less wind resistance."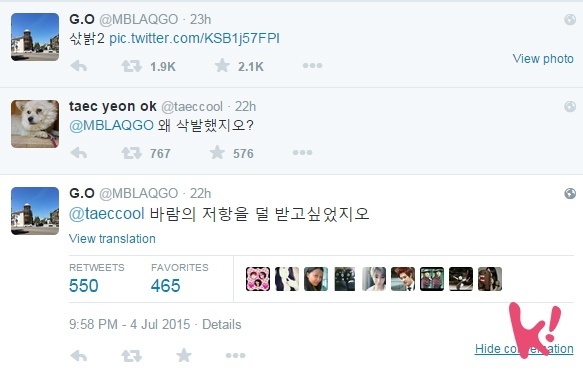 Share This Post