miss A's Fei and Jia post encouraging messages for Zhoumi's debut
As Zhoumi embarks on his solo debut this month, miss A's Fei and Jia express their support for their fellow Chinese idol with encourage messages on Weibo. 
Updating their respective Weibo accounts on October 28th, Fei and Jia showed their support for Zhoumi, after news of his debut in South Korea and China were released. Fei updated her personal account with a message saying, "I sincerely believe that dreams truly come true with perservance~ I am really happy for you! Fighting, Zhoumi!" while Jia promoted Zhoumi's upcoming solo album by posting, "I'll leave more touching words after your first solo stage! Show lots of support everyone!!"
After seeing their messages on Weibo, Zhoumi reposted it on his own account with words of thanks saying, "Thank you to my family in Korea", delighting fans on their strong bond as Chinese idols in the country.
Meanwhile, Zhoumi will be making his solo debut simultaneously in South Korea and China with the release of his first mini-album, Rewind on October 31st. To kickstart his solo promotions, Zhoumi also embarked on his first hosting duties on SBS MTV The Show.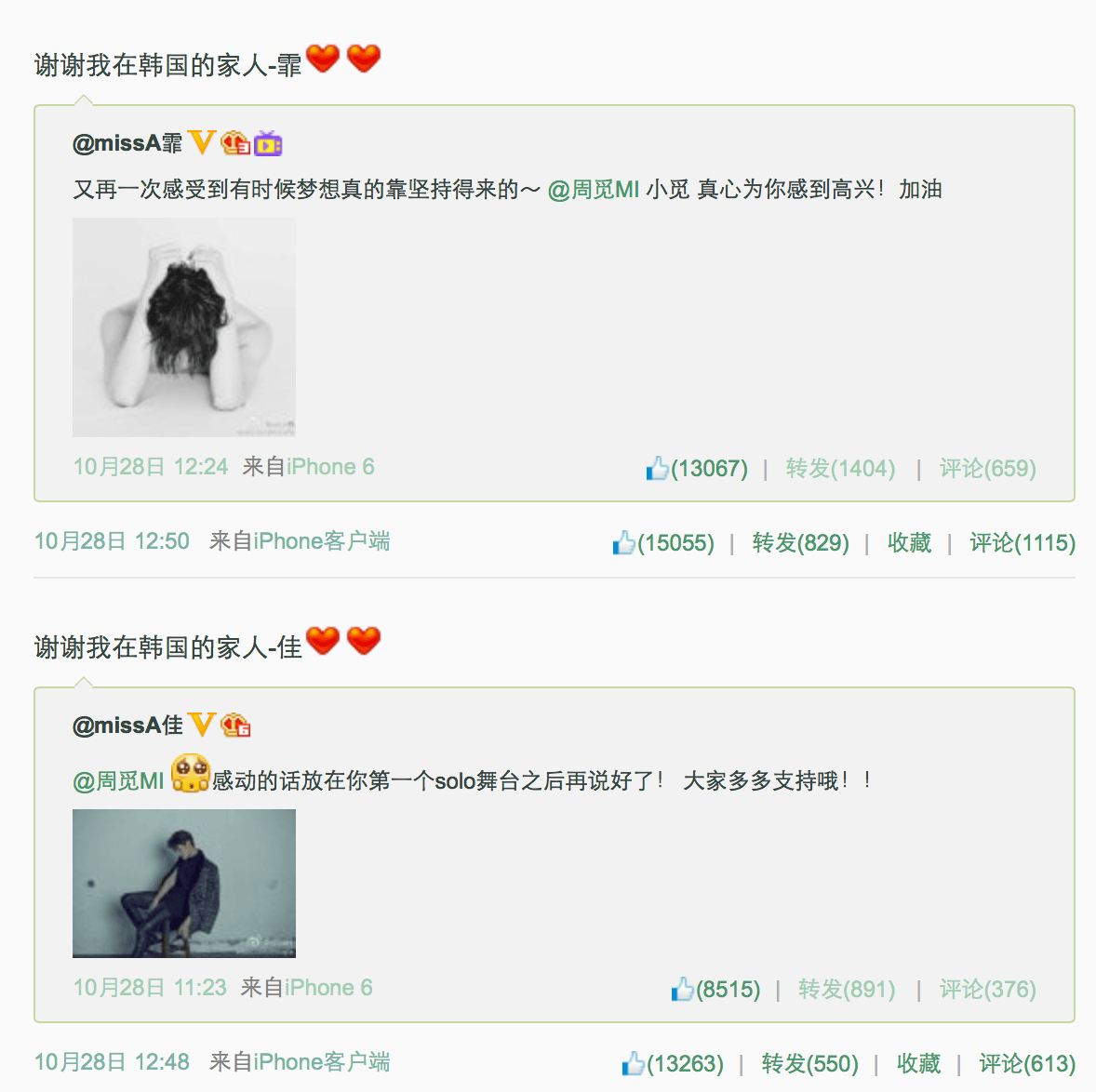 Source: Zhoumi's Weibo
Share This Post