"Monday Couple" makes hearts flutter in latest "Running Man" preview
Song Ji Hyo and Kang Gary continue to make hearts flutter with their chemistry from a recent Running Man filming. 
On January 14th, SBS released photos from the filming of Running Man's "Winter Tale" episode featuring guests Im Siwan, Lee Hee Joon and more. However, a particular photo of the popular "Monday Couple" caught attention after they were spotted affectionately holding hands in the cold weather. Furthermore, the two were praised for their natural chemistry after wearing similar coats and caps for the episode.
Meanwhile, a representative revealed that the photos were from the 282nd episode of the show scheduled to air on January 17th and further asked fans to expect more scenes from the couple.
The "Monday Couple" gained more interest after renewing their joint contracts for an advertisement shoot followed by Song Ji Hyo's special appearance on Gary's "Lonely Night" music video.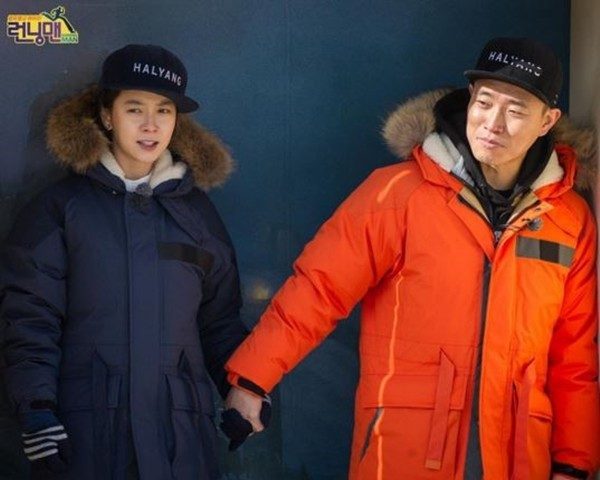 Source: Dispatch
Share This Post