[★TRENDING] More photos revealed of Jessica Jung at Pacquiao vs. Algieri boxing match
Earlier today, we reported that Jessica Jung and rumored boyfriend, Tyler Kwon, were spotted at the marquee boxing match, Pacquiao vs. Algieri. Now, additional photos have been revealed of Jessica enjoying her time at the event.
The rumored couple have been in the center of the spotlight, after Jessica was removed from SM Entertainment girl group, Girls' Generation earlier this year. The singer also announced the launch of her new fashion brand, BLANC & ECLARE, which has been preparing for their major launch.
Jessica has kept busy with her activities as chief designer of BLANC & ECLARE, going to numerous charity events as well as having public appearances all across China. While attending the boxing match, Jessica posed for media and even had quick chats with the media on the red carpet wall.
Check out an additional photo below!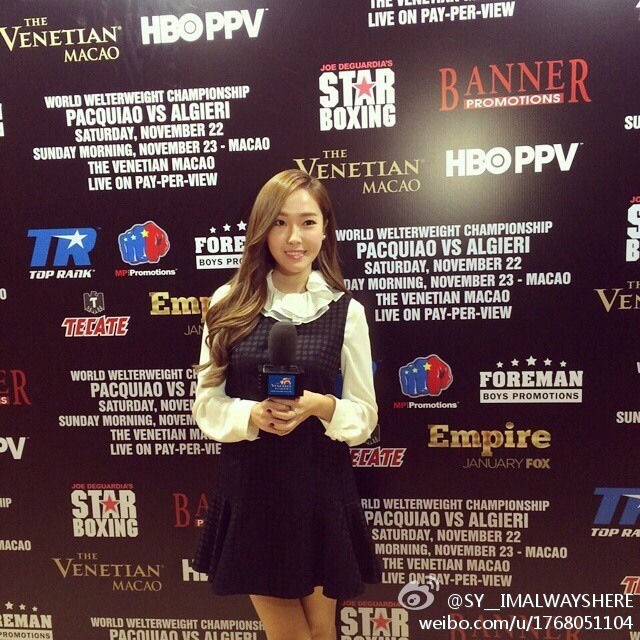 Share This Post