#fan2promoter: MyMusicTaste's "The Movement" moves on to Round 2
The second round in Koreaboo x MyMusicTaste search to find the next hot K-Pop concert promoter is underway!
"The Movement" completed its first round on September 20th which had participants send in a freeform response on how they would promote a K-Pop concert, in particular, rising power girl group MAMAMOO!
Contenders who participated in Round 1 have all been contacted with congratulations on entering the next round and should have already begun phase 2 of the competition, gathering as many "MAKES" to bring MAMAMOO in their city using a special link invite.
Find out more about the contest HERE.
So what's the prize? The chance to win one of the 12 spots available – six winners from six different countries and six local winners – where they will be flown to Seoul, South Korea where they will be given a week-long crash course at MyMusicTaste's HQ between December 27th and January 3rd, 2016 with airfare and housing provided.
Support those who have made it into the second round AND get a chance to get MAMAMOO to your city! It's a win-win situation! STOP WISHING, START MAKING!
To find out who you need to support, check out the leaderboard: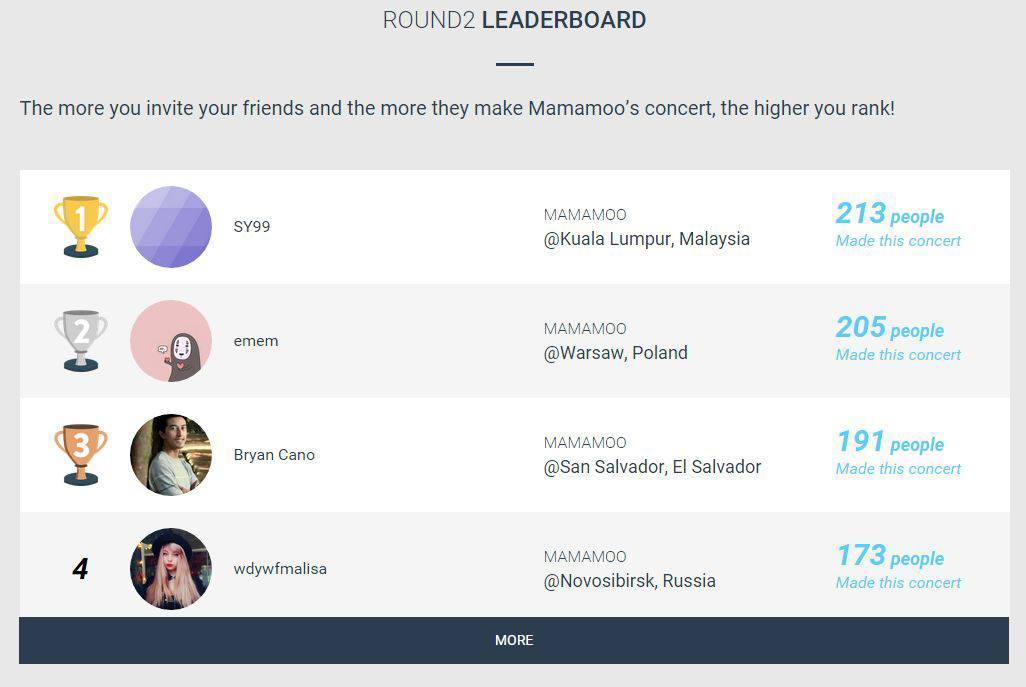 Share This Post