Same netizen continues to emphasize "K-Pop Star 4" Nam So Hyun's bullying history
On December 17th, the netizen who previously spoke up about SBS K-Pop Star -Season 4 Nam So Hyun's bullying past on 15th, added new photos and additional comments online once again.
On December 15th, a netizen posted an article on Nate Pann's Talk Talk bulletin board with the title, "K-POP Star Nam So Hyun's true nature." She asserted that Nam So Hyun was once a bully with proofs of photos and screen captured records. She again added more photos and proofs on her original post reinforcing her argument.
The netizen explained, "Some people say I also was one of the bullies, but me and my friends never smoke cigarettes or took away money from juniors. And they also say I made these all up, but since other victims also posted evidential photos supporting me, there seems to be a lot more than myself."
Previously, this netizen introduced herself as a middle school classmate with Nam So Hyun and said, "When I first heard that Nam So Hyun will be a part of K-Pop Star 4, I was dumbfounded. Some people say even though one has a bad past, it does not matter if they never harm other people. But she did a lot of harm to others including myself."
"It was so ridiculous that she acted to be innocent in K-Pop Star. When she went to high school later on, she tried to maintain her image saying she never smoked or drank. I decided to post all these because I don't think it is right to be successful for a person who used to give other people a lot of pain and pressure."
The netizen also added, "Nam So Hyun forced her juniors to bring her money. She got caught drinking alcohols and smoking cigarettes when she was going to middle school. Moreover, we had to sell her used clothes for her, and if we could not, we had to gather money and buy it from her."
After reading the post of Nam So Hyun's school year classmate, other netizens reacted, "Is that true?", "If it is true, Nam So Hyun should not be in K-Pop Star 4 anymore," "So disappointed," and "That is why you always have to be nice to others."
Nam So Hyun is the little sister of Nam Young Ju, who featured in K-Pop Star 3. Nam So Hyun has been gaining her popularity with her pure image and pretty appearances.
Below is a capture of the netizen's post. The original post on Pann can be found here.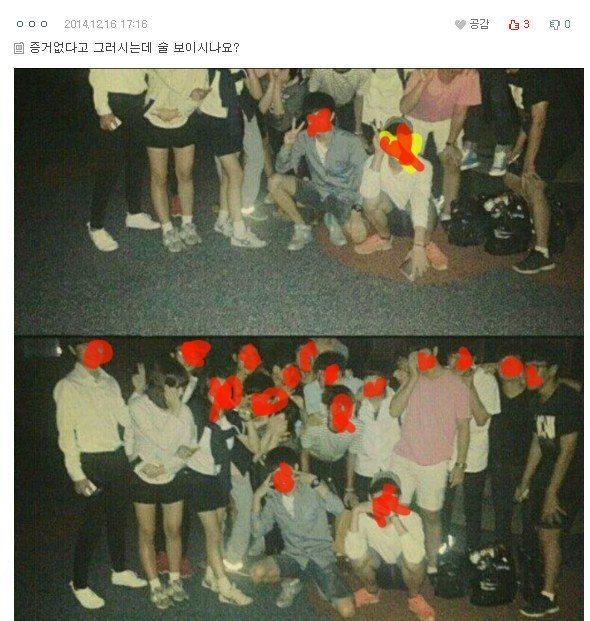 Source: Sports Seoul
Share This Post