Netizen disgusted with bully who debuted in idol group
New idols are debuting all the time, but a recent idol's debut was met with a strong negative response as one netizen revealed that the she was a school bully. 
On a recent post on Pann, a netizen revealed that a current rookie female idol was in fact a school bully. Although the netizen did not release the name of the idol or the name of her group, others were left to speculate who the idol was after reading the post. A translation of the post can be found below:
Find out what Netizens had to say about this article below!
Really ㅋㅋㅋㅋㅋㅋㅋㅋㅋㅋㅋㅋㅋㅋㅋㅋ she debuted not too long ago (just this year) really, the moment she appeared, I wanted to throw up. She told our classmates to attend her fan signing, wore our school uniform, and pretended that we knew her, but in the end the fan signing didn't even take place. that sl** ㅋㅋㅋㅋㅋㅋㅋㅋㅋㅋㅋㅋㅋㅋㅋㅋㅋㅋㅋㅋㅋㅋㅋㅋㅋㅋㅋㅋㅋㅋㅋㅋㅋㅋㅋ some people said that because her agency has a reputation to uphold, she'll get kicked out if I reveal anything. All her fans compliment her appearance, which disgusts me; ㄱㅎㅎ I still remember everything that you've done to us, b****. 
---
NETIZEN REACTIONS
Koreaboo has collected reactions from Netizens who commented on the original article from our Korean source. The below comments are the most popular comments at the time of this article being published.
---
[+ 176, – 3] Ki Hee Hyun was a candidate for a girl group in Woolim and she left voluntarily for Core. Thank god she did or she would have been in Lovelyz
[+ 175, – 2] You have to get to them before they blow up or fans will protect them
[+ 173, – 5] I guess this is her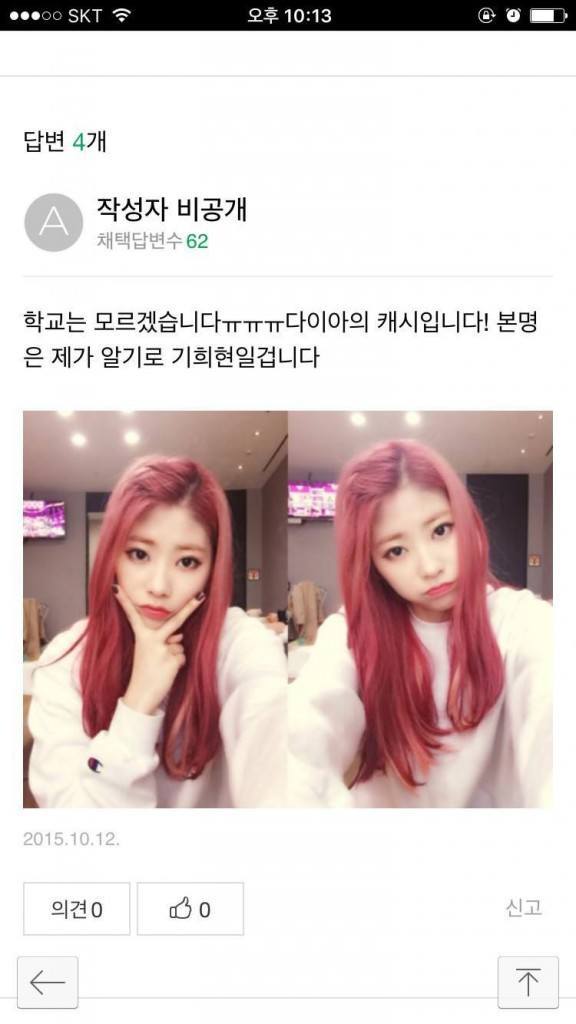 Source: Pann
Share This Post