Netizens accuse APink Naeun getting botox after recent photo surfaces
After photos emerged of APink member Son Naeun with a surprisingly swollen face, netizens suspected her of receiving botox shots.
After series of photos emerged, netizens couldn't help but notice her unusually swollen face, compared to her normally slim face. Some suspected she must have gained weight, however insinuations of cosmetic filler or botox came raining in from netizens and anti fans. As usual, any slight change in appearance seems to stir up trouble for idols, and the netizen community are critical as ever.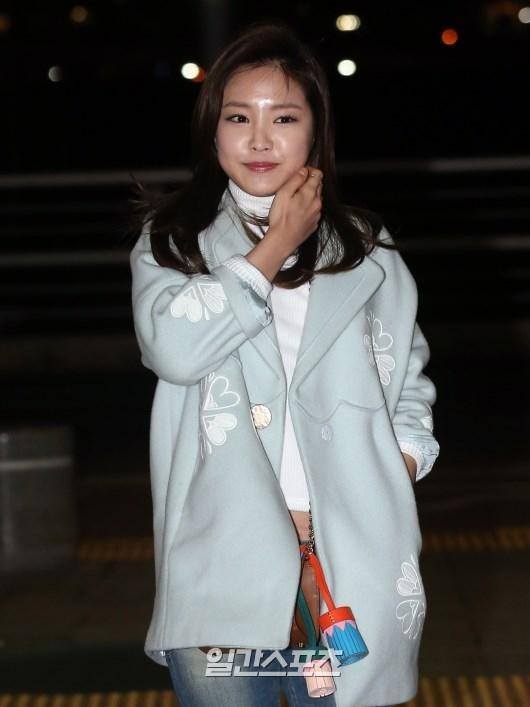 ---
NETIZEN REACTIONS
Koreaboo has collected reactions from Netizens who commented on the original article from our Korean source. The below comments are the most popular comments at the time of this article being published.
---
[ +356 / -22] Did she get…. Botox.. shots?….
[ +238 / -17] Why did she come out like a dumpling ajumma in the photo..
[ +209 / -16] Huk.. What is wrong with her face..
[ +199 / -20] Her face was already flat but I guess she gained weight…?
[ +151 / -24] Ajumma going for a meeting with other ajummas
[ +91 / -8] Her face seemed like it changed.. T_T
[ +55 / -11] This unni knows. What you did… You got filler shots around your mouth wrinkles.. Tsk… You didn't have to get it… It looks pretty in your age..
[ +36 / -6] Her jaw muscles developed T_T She was so pretty before T_T
[ +28 / -4] Her face is so big
Source: Daily Sports
Now check out this adorable compilation of Naeun's cutest aegyo moves.
Share This Post