Netizens Accuse G-Friend Of Sexually Harassing Man During TV Broadcast
On a recent broadcast of My Little TV, rookie group G-Friend brought a lot of attention after discovering a roll of toilet paper on a man's desk while trying to clean the room. 
While some fans thought the interaction was funny how innocent the girls were, others thought it was clear that the they were suggesting the man's purpose for having the paper at his desk were for masterbating. Because member Yerin continued to talk about the issue minutes after it was initially brought up many netizens accused the idol of sexually harassing the man and continuing to suggest that he has toilet paper at his desk as a masturbatory aid.
Find out what Netizens had to say about this article below!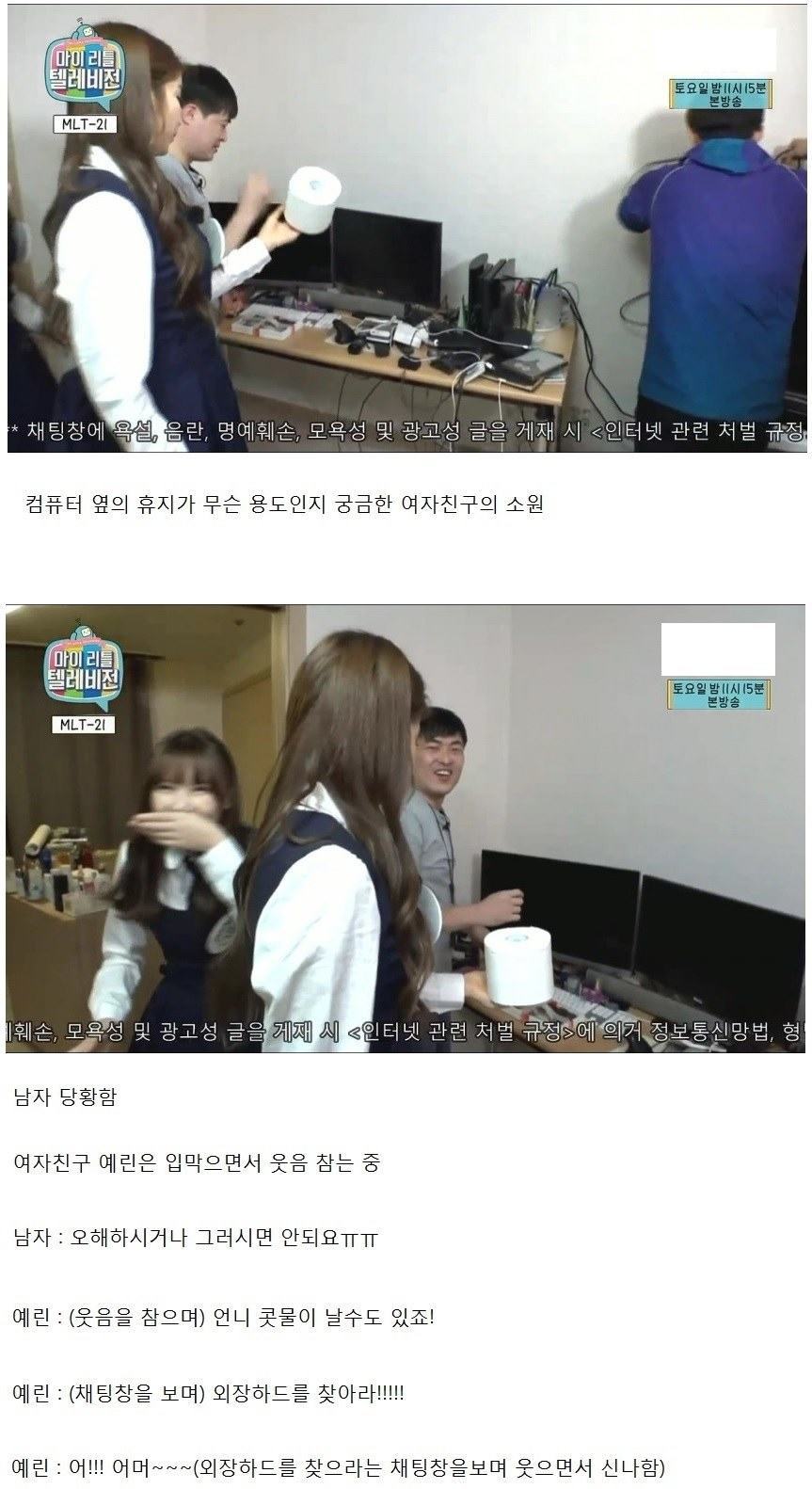 "Sowon acting curious as to why the roll of toilet paper is beside the computer. The guy becomes flustered and Yerin tries hard not to laugh."
Guy: Don't be mistaken it's not like that ㅠㅠ
Yerin: Yes his nose could be runny
Yerin: (Looking at the chat) Look for an external hard drive!!!!!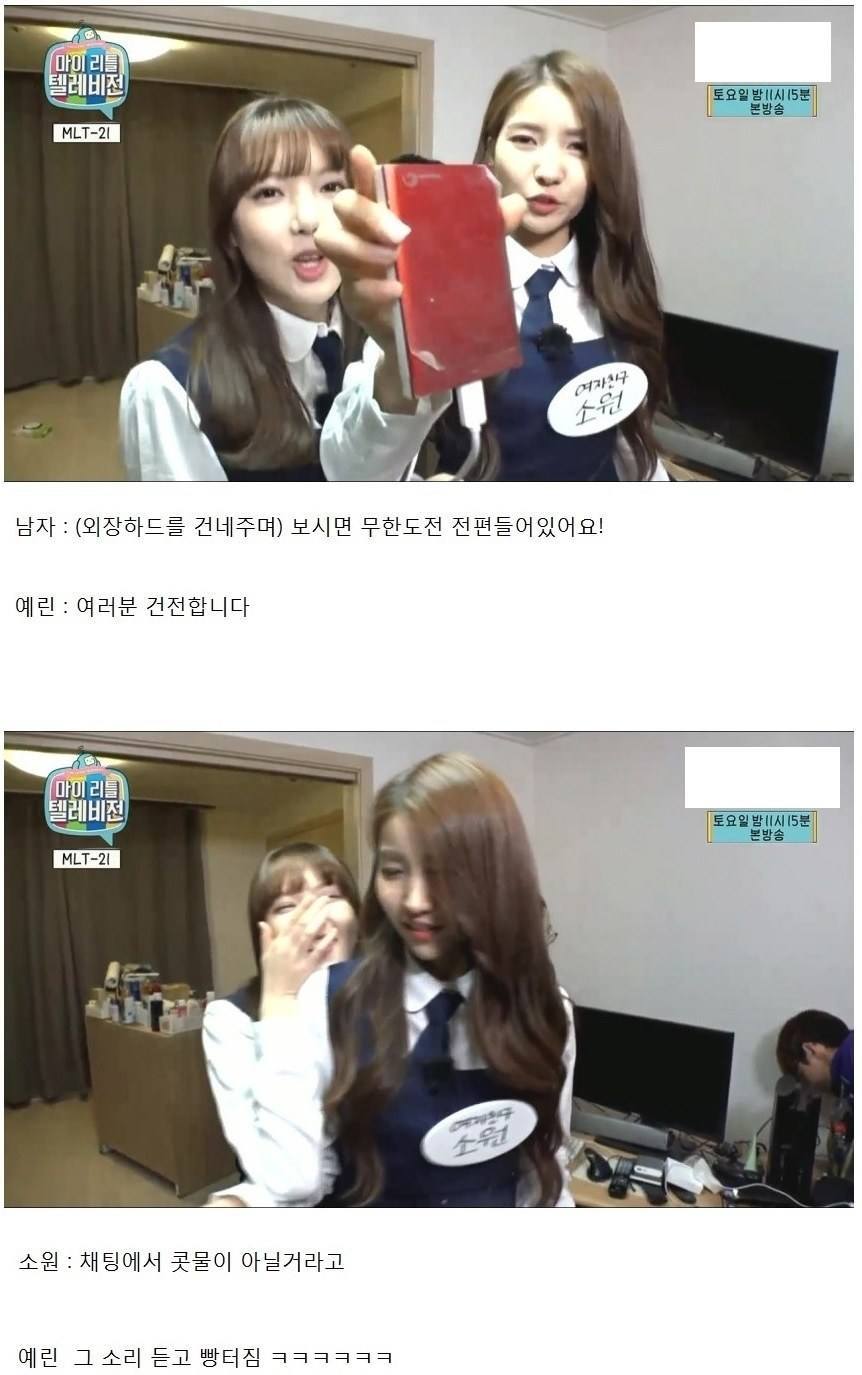 Guy: (Handing over the external drive) There's the entire series of Infinite Challenge in there!
Yerin: Guys there's nothing erotic going on here
Sowon: People are saying it's probably not his nose that's runny
Yerin: (Bursts out laughing)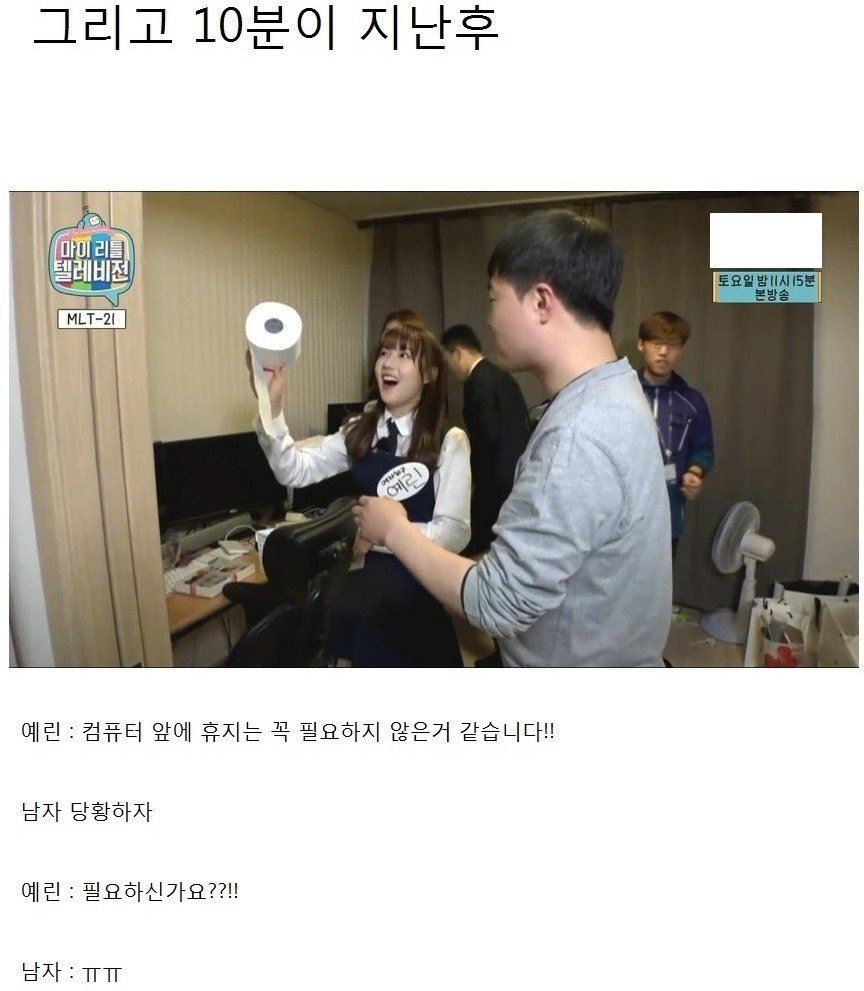 10 minutes later
Yerin: I don't think this roll of toilet paper is needed
Guy: (flustered)
Yerin: Do you need it?
Guy: ㅠㅠ
---
NETIZEN REACTIONS
Koreaboo has collected reactions from Netizens who commented on the original article from our Korean source. The below comments are the most popular comments at the time of this article being published.
---
[+ 845, – 78] Everyone was taking it jokingly but I found myself frowning watching this.. They're hinting at masturbation and it was considered a joke because it was made from a woman to a man. If it was the other way around there would have been a storm. Imagine a male celebrity finding a cucumber on a lady's desk and asking why is this here? It's not for eating or facial pack. The guy would have been hunted down
[+ 647, – 57] Isn't that sexual harassment? Imagine it was the other way around
[+ 582, – 45] Why is it so weird for there to be a roll of toilet paper on the desk. Should it be on the floor?? I know it's a joke but still
Source: Pann
Share This Post