Netizens are amazed by the beauty of Kim Yoo Jung next to April
Originally titled, "Kim Yoojung, April," a post featuring a picture of rookie girl group April with Kim Yoo Jung has been going viral amongst Koreans."My friend was watching Inkigayo and sent me this picture. I was so surprised because I used to think April girls were really pretty and than I saw….Kim Yoo Jung she looks like a doll.."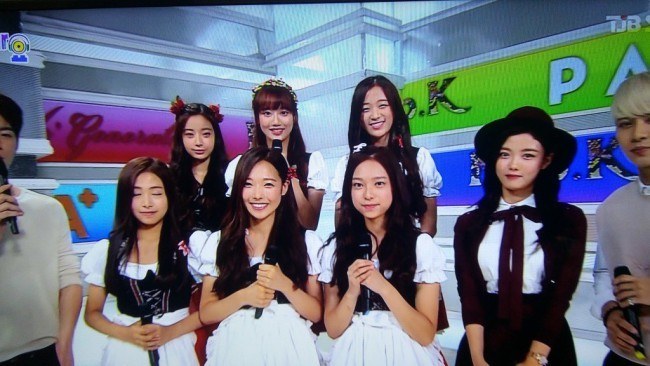 [+ 97, – 18] You guys never even praise Kim Yoo Jung except when you want to criticize girl groups you should apologize to both her and girl groups.
[+ 81, – 13] Oh my god, Kim Yoo Jung is so beautiful ㅋㅋㅋㅋㅋㅋㅋㅋ As for April…Kara was better.
[+ 70, – 4] I really don't want to compare but…..Kim Yoo Jung is so much prettier. I'm not saying April isn't beautiful it's just that Kim Yoo Jung is ridiculously beautiful.
Source: Pann
Share This Post