Netizens are amazed by the power of genetics in an old picture of Jeon Ji Hyun with her mother
After a photo emerges of actress Jeon Ji Hyun's mother, fans and netizens can't hide their amazement
Jeon Ji Hyun is one of the top actresses in Korea with popularity not only in South Korea but internationally. After making her debut in smaller films, her acting skills and beauty was quickly noticed by the public and it didn't take much time until she became a queen of advertisement by landing various endorsement deals early in her career. She was then noticed internationally by featuring in the drama "My Love From The Star" with actor Kim Soo Hyun which reignited the Hallyu phenomenon all over the world. With her amazing natural beauty, fans have always wondered of where she got such beautiful and amazing genetics.
However, after the photo went viral in Korea, Koreaboo has also discovered that the woman in the photo may not be the actress's mother. We also have added a photo that may prove that the photo going viral may not be a photo of Jeon Ji Hyun's mother.
Originally posted on Pann, netizens rave over a photo of actress Jeon Ji Hyun's mother.
Titled "This is Jeon Ji Hyun's Mother," here is the direct translation of the post and comments below.
"Check out their genetics…. Wow… The bottom right woman with her hair tied back"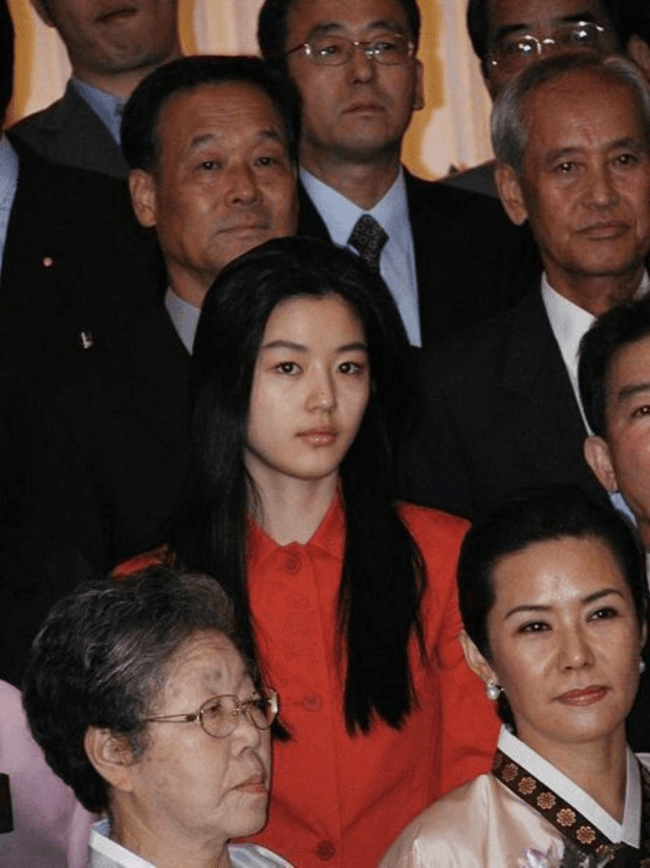 (Netizens claim that the woman in the bottom right corner is Jeon Ji Hyun's mother)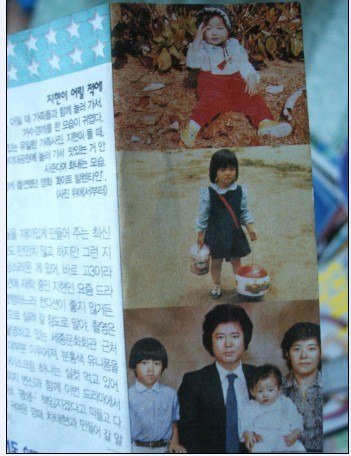 Photo added by Koreaboo
This photo above is a photo that may go against claims that the photo on the top includes Jeon Ji Hyun's mother. However, some netizens have made claims that the two may be the same person except for the fact that she may have received plastic surgery in the future after Jeon Ji Hyun's success.

[ +187 / -6] hahaha I thought it was the woman in the at first so I was shocked haha
[ +109 / -158] I heard both parents of Jeon Ji Hyun are Chinese
[ +105 / -8] Wow.. You really can't hide genetics…
[ +59 / -3] According to Chinese sources, there are Chinese people who are proud of her because her parents moved to Korea in the past. I heard that is also a reason why 'My Love From The Star' became popular as well. It is an widely known fact that she is a Chinese immigrant in Korea.
[ +56 / -3] Her mother's last name is Mook. I don't know if she is Chinese but I know that her last name doesn't exist in Korea.. I think Jeon ji Hyun is a Chinese immigrant but it's just that she just won't admit it…
[ +38 / 0] Wow there are still people that doesn't know Jeon Ji Hyun is a Chinese immigrant
Share This Post