Netizens are in love with Suzy's candid reaction to Vitamin Water
A recent post on Instiz has caught attention for its hilarious compilation and cuts of miss A Suzy's reaction to the Vitamin Water drink.
The Instiz post features two moments that were captured on camera of the top star with Vitamin Water. Following her rise to fame through her spunky role in Dream High, it seems that these moments seem especially adorable to fans and netizens alike.
In one shot, Suzy is noticeably younger as she sports an old hairstyle and fresh face. While at some sort of press event, she opens a bottle of Vitamin Water. As the scene continues though, her expression quickly changes to one of disapproval as she gets a taste of the beverage. In the next second, she can be seen screwing the cap back on, visibly showing her dislike for the flavor.
In a more recent image, the actress is again at an event, perhaps a fan sign as she holds a black marker in one hand. Although with a different hairstyle and more mature look, her dislike of the drink seems to stay the same as her captured facial expression is one of confusion.
Netizens have flooded the comments section with laughter, showing how they find Suzy's candid reaction to be adorable and cute. Netizens seem to be especially great at finding the liked and disliked foods of their favorite idols as Red Velvet's Seulgi was recently featured for her love of Pringles.
Check out the cuts here: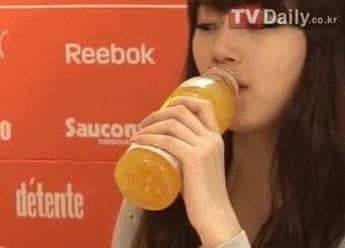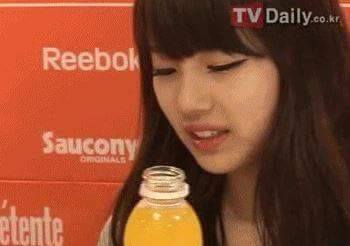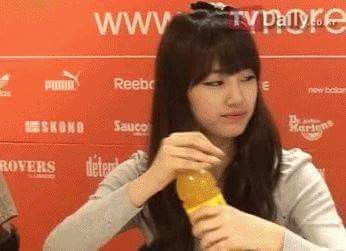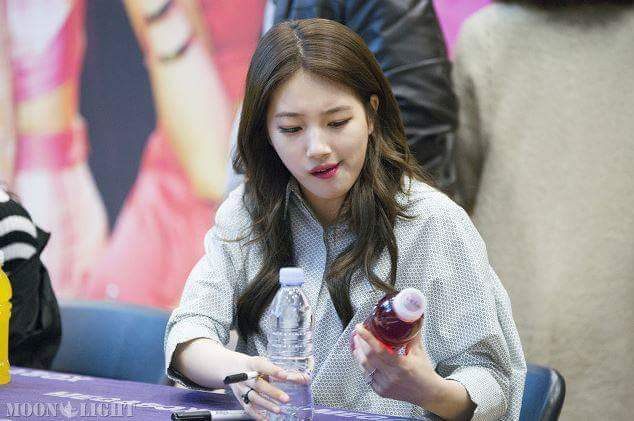 Source: Instiz
Share This Post