Netizens attack celebrities who are defending IU during her controversy
In addition to criticizing IU for allegedly using a lolita concept for her newest album Chat-shire, netizens are also attacking celebrities who have defended the singer.
While netizens continue to attack the LOEN Entertainment singer, celebrities such as Heo Ji Woong, Jin Joong Kwon, and Yoon Jong Shin have come to her defense. However, using screenshots and quotes from past broadcasts, netizens have targeted several of these celebrities, and accused them of being fans of the lolita concept. Translations of the post and all the screenshots can be found below:
Find out what Netizens had to say about this article below!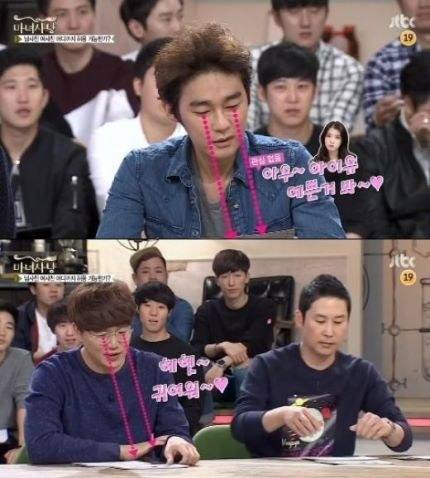 Heo Ji Woong: "oh~ look how pretty IU is~"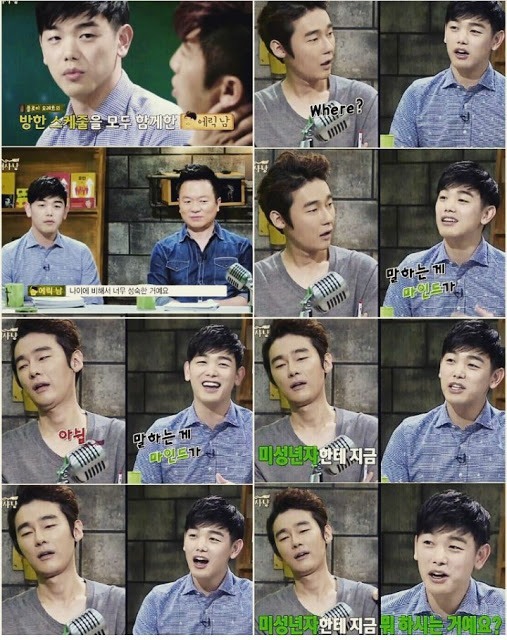 Eric Nam: "Chloe Moretz was mature comparing to her age."
Heo Ji Woong: "Which part of her was mature?"
Eric Nam: "Her mind"
Heo Ji Woong: (looking disappointed)
Eric Nam: "What were you thinking about a minor?!"
---
NETIZEN REACTIONS
Koreaboo has collected reactions from Netizens who commented on the original article from our Korean source. The below comments are the most popular comments at the time of this article being published.
---
[+ 618, – 3] Eric Nam's reaction is what should be. It's coming from someone who grew outside of Korea. Kind of shows how dull we are on the issue of minors
[+ 573, – 3] Look at Eric Nam's eyes when he says "What were you thinking about a minor?!" I'm falling in love…
[+ 464, – 2] Eric Nam jjang!
[+ 132, – 5] So many celebrities proved that they are Lolita IU fans ㅋㅋㅋ They tried to protect her and now they're going to go down with her
[+ 119, – 5] So this is why he was trying to protect her ㅋㅋㅋ. Bye Heo Ji Woong.
Source: Pann
Share This Post