Netizens claim EXO's Baekhyun and Chanyeol are worst advertising models
In a recent discussion on Instiz, a netizen pointed out two EXO members' inability to be proper advertising models due to being unable to hide their true expressions.
However, other netizens have found this quite charming of the members, finding the examples given by the original poster cute.
In photos posted for Baekhyun, the singer poses for the camera while awkwardly smiling as he dons the baseball uniform for the Hanhwa Tigers.
On the other hand, member Chanyeol is seen taking a sip of a Chinese beverage he was endorsing but didn't seem to like it at first before quickly recovering and smiling at the audience showing that he did enjoy it.
Read the translation of the original post below:
Find out what Netizens had to say about this article below!
"Baekhyun (Hanhwa's opening pitch)
ps.his mouth turns into a rectangular shape when he's really smiling"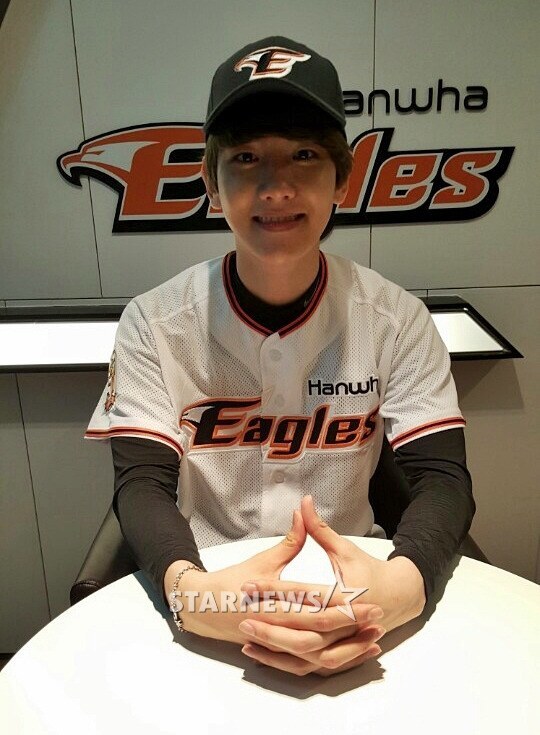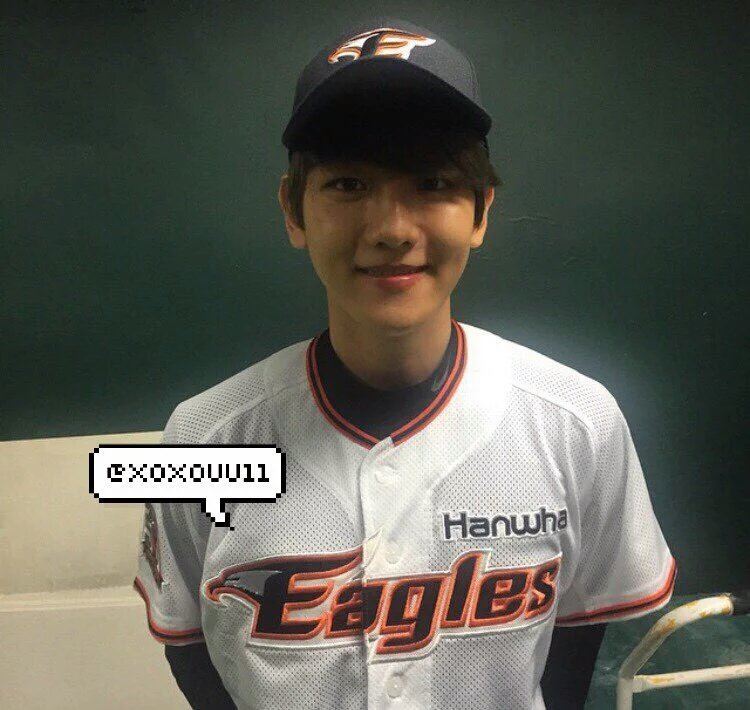 "Baekhyun: I'm not really that happy but I will smile because I have to"
"Chanyeol (promoting a Chinese beverage)"
"Chanyeol: Ahh…this tastes bad…oh I forgot I'm the model…hahahhaha".
---
NETIZEN REACTIONS
Koreaboo has collected reactions from Netizens who commented on the original article from our Korean source. The below comments are the most popular comments at the time of this article being published.
---
Baekhyun's so cute ㅋㅋㅋㅋㅋㅋㅋ He looks so nervousㅋㅋㅋㅋㅋㅋㅋㅋㅋㅋㅋㅋ
What's so funn yabout Baekhyun?? I don't understand…..

Chanyeols captions are probably 100% what went through his head ㅋㅋㅋㅋㅋㅋㅋㅋㅋㅋ ㅋㅋㅋㅋㅋㅋㅋㅋㅋㅋㅋㅋㅋㅋㅋㅋ

Chanyeol's gif always makes me laughㅋㅋㅋㅋㅋㅋㅋㅋㅋㅋㅋㅋ

ㅋㅋㅋㅋFYI though that drink was a mixed drink from EXO it has a bunch of lemon juice and stuff in itㅋㅋㅋㅋ

Look at Chanyeol he's so adorableㅠㅠㅠㅠ
Source: Instiz
Share This Post