Netizens criticize Teen Top's CAP for numerous tattoos
On July 4th, TEEN TOP's CAP caught the attention of netizens when a photo of him at the airport was posted by Korean news outlet Newsen.
In the photo posted on Newsen, CAP can be seen in his casual airport fashion. The picture was taken when the group was seen at Gimpo Airport on July 4th on their way to Japan for their upcoming concert.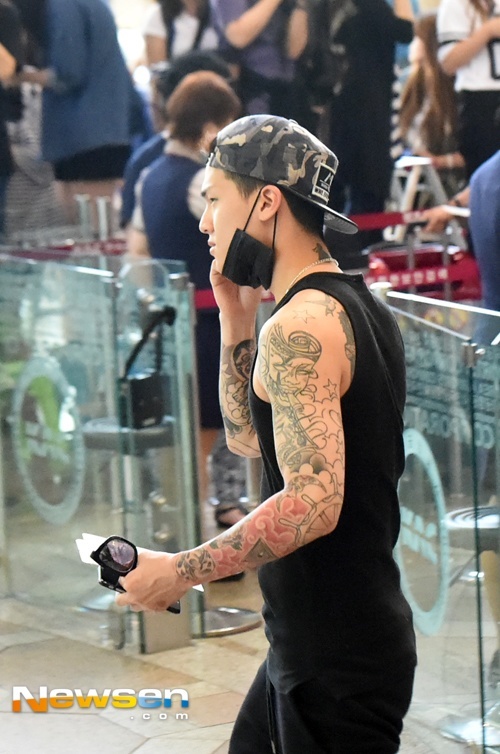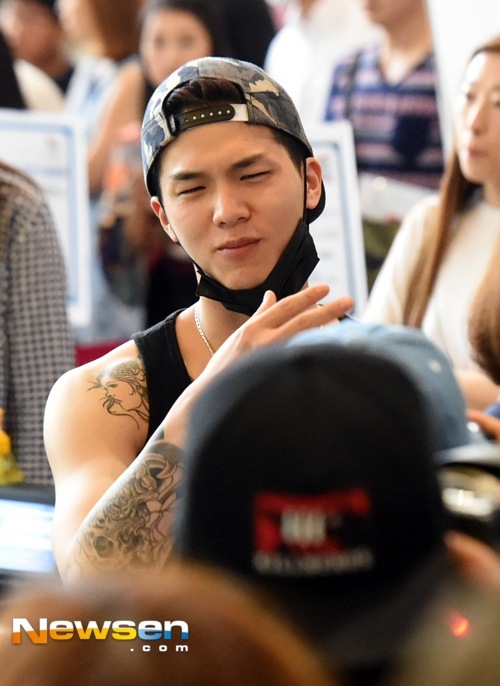 Instead of directly commenting on CAP's airport fashion alone, netizens were quick to comment on the amount of tattoos the idol has on his arms. Because CAP is seen wearing a sleeveless black shirt, his tattoos become more apparent.
From the photos, it was revealed that almost all of his left arm is covered in tattoos both in black and color. His right arm appears to be half covered, with tattoos only appearing on the lower half of his arm. Additionally, another tattoo can be seen on his right shoulder.
Most of netizens who commented on the article which was reposted on Nate News expressed their discontent with the amount of tattoos that CAP now has. Some of the top comments are translated below:
[+1,511, -99] That's despicable…
[+1,401, -117] Whats the difference between him and delinquents in Incheon?
[+1,316, -73] He probably thinks that makes him look good……
TEEN TOP made their comeback near the end of June with the release of a new album by the name of Natural Born. The members showcased their dancing skills in the music video for the album's title track, "ah-ah," and also treated fans with a dance practice video of the "ah-ah" choreography.
In addition to their concert in Japan, TEEN TOP will also be attending KCON 2015 NY. Meanwhile, the group members deleted their personal social network accounts after rumors surfaced that member Niel was dating.
Source: Newsen (original post) (1 and 2) and Nate News (netizen comments)
Share This Post